Russian Seasons 2021 report and 2022 plans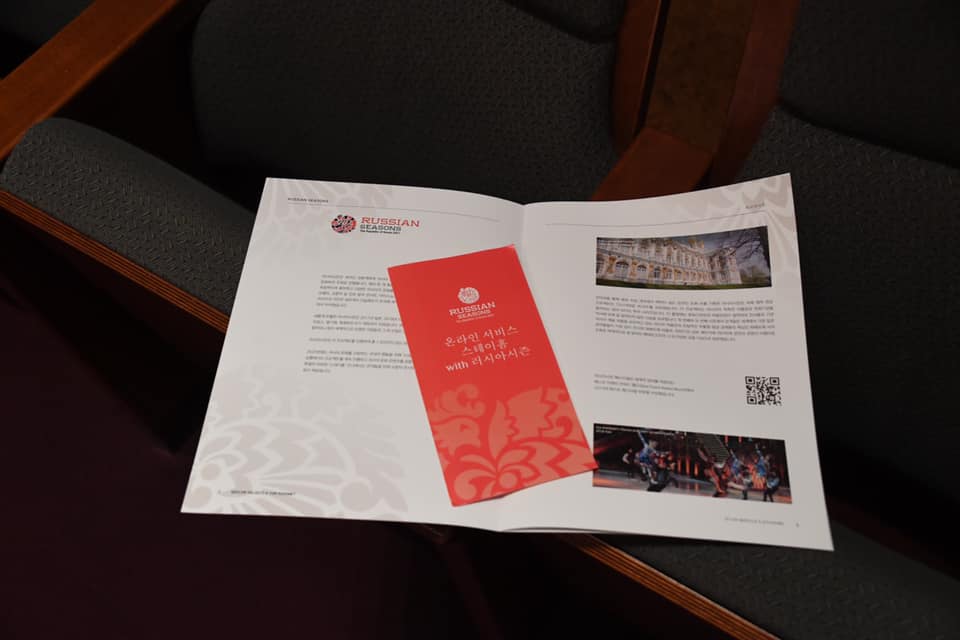 The 2021 report is out for the Russian Seasons, which presented a Russian cultural programme in Korea and Belgium. The project is organized by the Government of the Russian Federation and the Ministry of Culture of the Russian Federation.
Russian Seasons is a global festival opening new vistas for an international dialogue and proving that culture can be a true ambassador of peace. Under the project, Russian culture is presented to the public in a selected country throughout the year.
In 2021, Russian Seasons presented an unforgettable program to South Korean and Belgian viewers, celebrated its 5 year anniversary, and aired more than 100 broadcasts on the online platform Stay home with Russian Seasons.
The project's main development phase in 2021 was the events organized by the Russian Seasons in the Republic of Korea. Since October 2021, when the Russian Seasons opened in Seoul, the project held ten concerts in six different cities: Seoul, Daejeon, Incheon, Gwangju, Goyang, Novongu. Three of them were shown on Stay Home with Russian Seasons resources and got more than 500,000 views. The concerts were also broadcasted on Korean resources with a maximum of 18,000 Korean singular viewers.
Despite the pandemic and various restrictions, the Russian Seasons managed to share a very significant part of Russia's cultural code with European and Korean audiences.
To provide access to cultural content from Russia for anyone interested, the Stay Home with Russian Seasons online service continued its work. This year, the platform hosted more than 100 broadcasts, with viewers connecting from France, the United States, South Korea, Germany, Italy, Ireland, Belgium, Great Britain, Spain, and Russia. A total of 20 million viewers watched the broadcasts during the year.
In 2022 the Russian Seasons project will present its program in Scandinavian countries: Norway, Sweden, and Denmark.