from - to
03 Aug 2016 - 13 Aug 2016
Festival del Film Locarno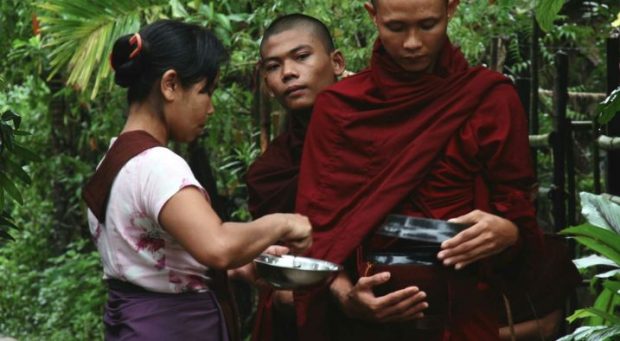 Switzerland's international film festival - Festival del Film Locarno - runs August 3 - 13 2016 with a special Open Doors section that focuses on various countries of South Asia.  The Open Doors programme includes a pitching platform Hub,  a training Lab and film screenings to introduce the Festival audience to South Asia's cinematographic and cultural landscape. You can view the full programme of Festival del Film Locarno
here
and explore the Open Doors programme
here
Open Doors 2016 – 2018: Exploring South Asia for 3 years
In collaboration with the Swiss Agency for Development and Cooperation (SDC) of the Swiss Federal Department of Foreign Affairs, Open Doors aims primarily at assisting directors and producers from countries in the South and the East, where independent filmmaking is vulnerable. It is committed to enabling them to find co-production partners for their new projects. From 2016, the Open Doors initiative will start discovering the diverse cinematographic landscape of South Asia and its promising talents. During 3 years, the project will cover the following countries: Afghanistan, Maldives, Pakistan, Sri Lanka, Bangladesh, Bhutan, Myanmar and Nepal – the 4 latter ones benefiting from a special focus in 2016 within the Open Doors events. The programme of the section consists in 3 parallel activities:
Open Doors Hub
6 – 9 | 8 | 2016
Up to 8 projects from South Asia will be selected to take part in the Open Doors Hub, a dynamic platform where the project holders will meet with potential European and international partners.
Submissions 2016
Open Doors Lab
4 – 9 | 8 | 2016
The Open Doors Lab will invite a few promising, emerging producers/filmmakers producers from Bangladesh, Bhutan, Myanmar and Nepal. Participants will benefit from a tailor-made programme designed to embrace the international market specificities and opportunities, and increasing their professional skills and profile.
Submissions 2016
Open Doors Screenings
3 – 13 | 8 | 2016
In order to introduce the Festival audience to South Asia's cinematographic and cultural landscape of the chosen region, a number of films are selected each year for the Open Doors Screenings, a non-competitive section of the Festival. It will start in 2016 with a focus on Bangladesh, Bhutan, Myanmar and Nepal.
Image: a still from The Monk, a Czech - Myanmar film production, selected for the Open Doors Screenings at Locarno