from - to
31 Jul 2013 - 23 Aug 2013
50 Years of Korean printmaking in Manila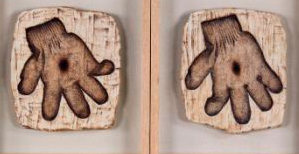 50 Years of Korean printmaking in Manila, until August 23 2013
The exhibit, "50 Years of Korean Contemporary Printmaking" is part of the ongoing 2013 Korea Festival in ASEAN. It is made possible by Korea Foundation, in cooperation with the National Museum of Modern and Contemporary Art Korea (MMCA Korea) and the Metropolitan Museum of Manila. It is supported by the Ministry of Foreign Affairs of Korea, the Embassy of the Republic of Korea in the Philippines and the Korean Cultural Center in the Philippines.
The Korean printmaking exhibition, which was previously run in Indonesia, consists of 73 works sourced from MMCA from various periods, starting from the 1950s down to the 1990s in an effort to introduce the history of Korean printmaking tradition to the Filipinos.
View Asia-Europe Museum Network members from Korea and the Philippines.