culture360 - Podcast series #1 | In conversation with Cross - Contemporary Dance Festival 2020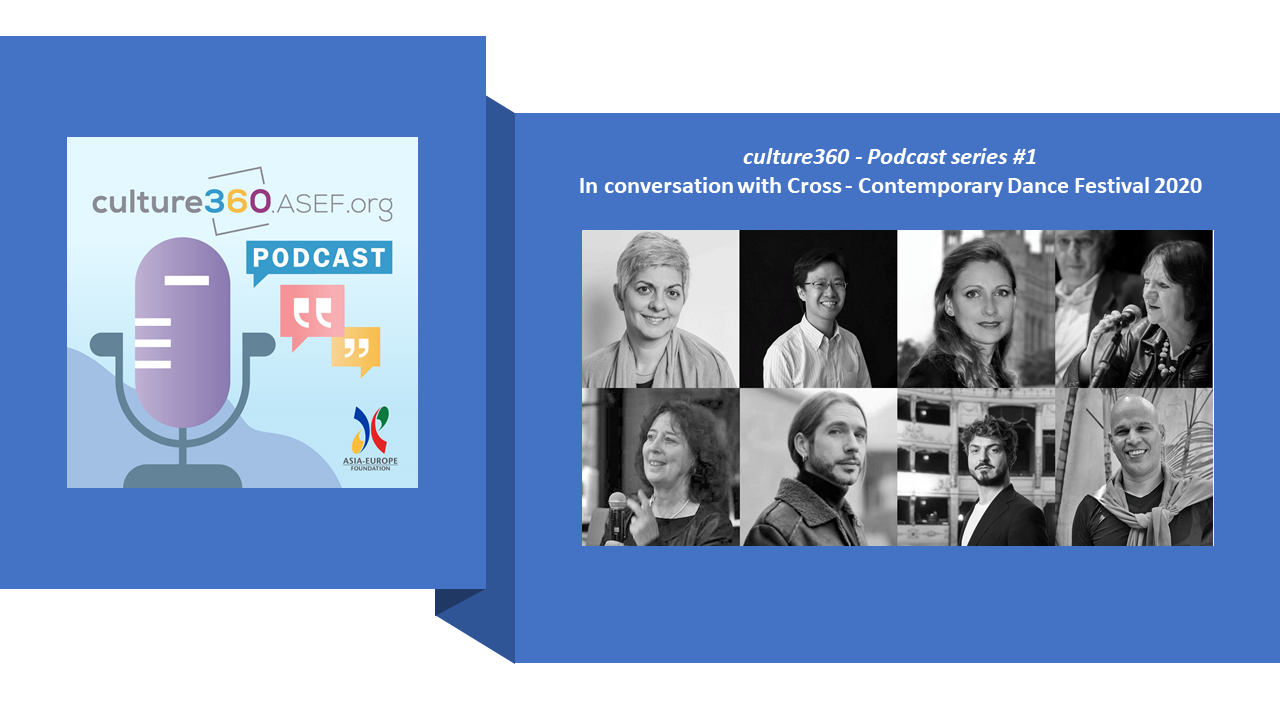 culture360.ASEF.org is excited to launch its first podcast, as part of its media partnership with Cross Festival 2020.
In this podcast, we will be speaking with the organisers of Cross, a performing arts and contemporary dance festival currently taking place in Verbania, Italy, to know more about the Festival and particularly its commitment to developing collaborations with Asia.
Today's speakers are:
Antonella Cirigliano Cross Festival director;
Giulia Poli, curator of the festival's Asia-programme,
Tommaso Sacchi, founder of Cross Award – international art prize; and,
Donatella Ferrrante, Executive Director of the Department for Live Performances at the Italian Ministry of Culture & Heritage (MiBac).
Listen on Spotify and here:

Don't miss the part 2 of this podcast series, were we will speak to the participants and organisers of Crisol - Creative processes.