culture360 - Podcast series #3 | In conversation with Performance Curators Initiatives (PCI)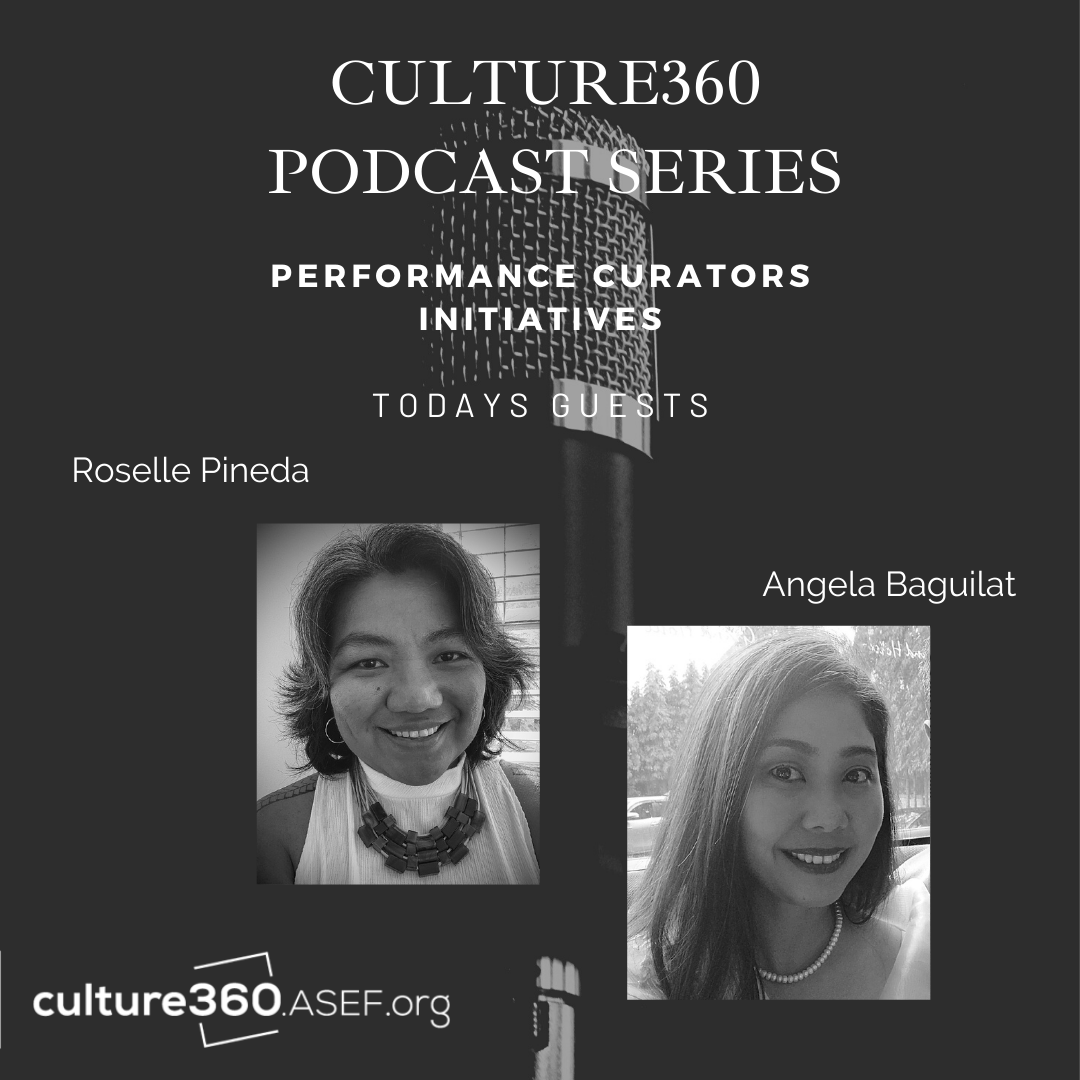 culture360 is delighted to talk to the founders of Performance Curators Initiatives or PCI, an independent network of curators, scholars and practitioners in performance curation, whose primary goal is to foster exchanges and discussion on the practice and study on the emerging field of performance curation, in the Philippines and elsewhere.
We will be speaking with the organisers of PCI: Artistic Director Roselle Pineda and Communications Manager Angela Baguilat, about the PCI online symposium they organised last October. We will discuss together the trends & challenges that emerged during the discussions and what are the future plans for the network.
The 2020 virtual symposium was the second of its kind organised by PCI. It was a direct response to the present Covid-19 pandemic and the need to rethink and reimagine performance and gathering in the time of physical distancing, forced isolation and restricted in-person interaction.
Within the arts sector, performing arts have been among the most affected by the restrictions in place in the last months. To support the artists and their practice, the role of curators has increasingly been recognised as instrumental in looking at ways in which the sector can survive.
Has the sector adapted to new models of interaction? What is the role of the curators in facilitating this transition? These are some of the questions that we will be asking our guests.
Listen on Spotify and below: