Between Industry and Experimentation: Moving Images in Thailand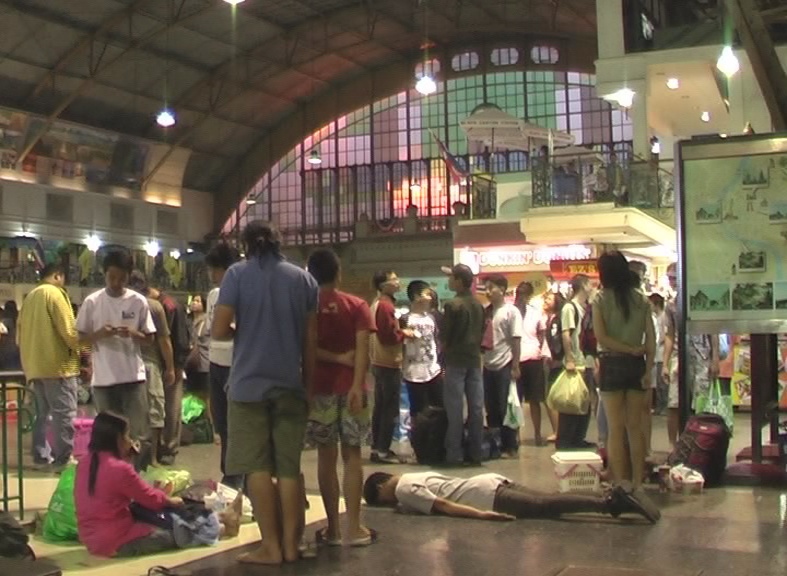 Moving images, for their transient nature, easily cross boundaries between experimentation, art form and mainstream films. Their deployment changes, too, according to the screening format and venues, the latter being galleries, museums or more conventional movie theaters. In each of these instances
the relation between the film as end product
and the audience changes greatly
, as the distinction between film industry and experimentation widens proportionally. No greater distinction can be noticed anywhere but in Thai moving images where, despite coexisting under the same cultural roof, industry and experimentation do not seem to grow in the same direction.
The practice of showing moving images in open-air village squares as a time for
the community to congregate is deeply rooted in Thai culture
. With the subsequent arrival of television sets in most Thai households, the interest for all images moving—from soap operas to remakes of the epic Ramayana to Hollywood mainstream movies—grew exponentially.
Today it is hard to imagine a city where "screen culture" is more available than in Bangkok where one can find almost every type of motion picture on the black market—from art-house to experimental and ethnic films.(1) The question arises then on why, if screen culture is so accessible and apparently appreciated, the regular programming in Thai cinemas is so standardized.(2)
Self-imposed—as well as state—censorship may be one of the reasons to explain this stark contrast. Thai graduating students, still often uncomfortable to explore unorthodox contents in mainstream production, constitute the younger generation of tech-savvy artists interested in experimenting with moving images. Their experimentations are occasionally in collaboration with formal movie directors and people from the cinema industry. As an enfranchised alternative to the rigidity of the Thai film industry and market constraints, this latter group, too, tends to simultaneously explore experimental works through which to channel their conceptual expression.
State censorship still impinges on the free circulation of moving images. One case in point is the recent controversy around the film Shakespeare Must Die (2012), an adaptation of William Shakespeare's Macbeth, produced by Manit Sriwanichpoom and directed by Ing Kanjanavanit. Despite having been partially financed by the Ministry of Culture under the Abhisit Vejjajiva government, the current government led by Yingluck Shinawatra has banned the distribution of the movie in Thailand for national security reasons.(3) This ban adds to other bans imposed in the past on independent Thai filmmakers by the Film Censorship Board and the National Board of Film and Video based on the Film Act, the first edition of which lasted 77 years and only changed in 2007 to make it, if possible, worse.(4)
One of the allegations made to Shakespeare Must Die is, among others, the "excessive" use of the color red—now beholding a political value—which undermines the safety of the nation. No doubt producer and director Manit Sriwanichpoom and Ing K are well aware of their actions and perhaps ready to face this course of events. Yet once more this controversy serves to testify that the Thai government is still very careful with what is shown to the public.
Strict censorship aside, there are other issues concerning the direction of the experimental and mainstream film industry in Thailand. For one, global market obligations, such as the production and distribution of sellable and culturally recognizable blockbuster movies, play a pivotal role in the Thai film industry. Solicited by the Thai government to reinforce patriotism and promote Thai history and culture internationally, the Thai mainstream industry is boosted by epic studio productions and historical dramas, a far cry from the conceptual approach that is apparent in the experimental sector.
Adding to this, movie theater chains are replacing local cinema halls throughout Thailand (those barely surviving are in remote villages).(5) In demolishing these landmark stand-alone theaters, the Thai film industry is losing traces of its social and cultural values, as well as decreasing the number of alternative screening platforms. Point in case is the recent controversy raised around the planned onslaught of two landmarks in Bangkok city center: the Lido and Scala theaters. They have until now managed to survive the destruction of neighboring stand-alone cinema halls due to the strong patron-client relations fostered by the family owner and thus represent one of the few alternative screening platforms in Bangkok.(6)
The lack of spaces for consuming a variety of screen culture is in fact one of the key issues. Broadly speaking, filmmakers in Thailand lack space both culturally—being educated to observe three fundamental institutions: chart, sasana, phra mahakasat (nation, religion, monarchy)—and physically in terms of alternative platforms, besides the occasional multi-genre film festivals, to present conceptual works.
[caption id="attachment_7797" align="alignleft" width="152"]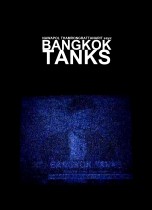 Nawapol Thamrongrattanarit, Bangkok Tanks, 2006, 5 min video, color. Still image. Courtesy of the artist[/caption]
On the other hand, the establishment of the
National Film Archive of Thailand in 1984 and the Thai Film Foundation in 1994 by a group of film activists has brought great contributions to the fore.
The Thai Short Film and Video Festival, for instance, initiated in 1997 by the Thai Film Foundation, is one of
the playgrounds for independent filmmakers to show their works, including short experimental or documentary films,
touching upon a variety of social issues, and subjects such as cultural minorities and marginal groups.
The Bangkok Experimental Film Festival, now in its sixth edition, started as the brainchild of Project 304 and the Thai Film Foundation in 1996 to fill what was, and still is,
the gap between mainstream movie platforms and alternatives spaces.
Judging by the success of these events one may assume that the Thai alternative film scene is well received by Thai audience and, indeed, progressively being integrated as 'art' in galleries and museums.
[caption id="attachment_7796" align="alignleft" width="286"]
Chulayarnnon Siriphol, Planking, 2012, 4 min video, color. Still image. Courtesy of the artist[/caption]
Under the guise of unpolished, unconventional aesthetics, video works shown in galleries and educational settings seem to escape the backlash caused by potentially thorny subjects. The video
Planking
(2012) by film director Chulayarnnon Siriphol was recently shown at the Bangkok Art and Culture Centre (BACC) as part of the
Politics of Me
group exhibition (2012).
Politically charged as it is—the director is in fact "planking" in various parts of Bangkok when the national anthem is broadcasted nationwide—this engaging video has likely survived the scrutinous eyes of censorship.
Similarly,
Bangkok Tanks
(2006) by film director Nawapol
Thamrongrattanarit
was one of the few video responses to the 2006 coup d'état. Shot in an online-chat format,
Bangkok Tanks
is a very perceptive recording of a pivotal moment in Thai history. Surprisingly though, in 2006, a year of strong political turmoil, the mainstream film industry steered clear of movies that would comment on the political status quo, thus missing, according to journalist and film critic Kong Rithdee, the opportunity to speak out loud.(7)
A strong, vocal critic of censorship in Thailand and renowned film director Apichatpong Weerasethakul once said, "Whether my films are Thai or not, I can't say. I can only say that they are the films of Apichatpong because I'm still not comfortable with the designation. … Even if they are
Thai
films, the meaning has changed because the word Thai, like the words
yellow
or
red
, have also changed."(8)
And so we yearn for the Thai film industry to change the way Thai mainstream movies and experimental films are produced and dealt with, perhaps allowing for a communal effort towards a univocal and stronger cultural growth.
Footnotes
1)     Art critic and historian David Teh talks about the high screen culture consumption in Thailand in a dialogue with Benedict Anderson and Apichatpong Weerasethakul in "Three Questions on the BEFF 5 Core Program,"
The More Things Change…: The 5th Bangkok Experimental Film Festival (BEFF 5)
(Thailand: Project 304 and Kick the Machine, 2008)
2)     Since a very early stage studio film productions in Thailand have revolved around the history of Thai royalty, bypassing common, thorny subjects now approached by the experimental sector. In relation to the conceptual approach taken by independent Thai filmmaker Apichatpong Weerasethakul, art writer HG Masters talks about Thai studio production as "…artificial reflection of a Thai propagandistic monoculture…"  See HG Masters, "Agrarian Reincarnations of Cinema,"
Art Asia Pacific
70 (2010).
3)     On April 3, 2012, the film was banned from commercial release according to the Film Act regulations. On August 9, 2012, producer and director Manit Sriwanichpoom and Ing K filed a legal complaint against the Film Censorship Board and the National Board of Film and Video. To learn more about
Shakespeare Must Die
(2012), see SHAKESPEARE MUST DIE, accessed September 5, 2012, 
http://www.shakespearemustdie.com/
.
4)      Currently, Thai movies are subjected to the mainstream US ranking system but Thai censors still have the right, as before, to ban a movie altogether. In response to the then newly approved Film Act, see also the critical article by Apichatpong Weerasethakul, "The folly and future of Thai cinema under military dictatorship," Thai Film Foundation, accessed September 5, 2012,
http://www.thaifilm.com/articleDetail_en.asp?id=106
.
5)     In Thailand there were more than 700 stand-alone movie theaters nationwide. Today there are fewer than 30 still in operation, mostly found in district capitals in the eastern and north-eastern provinces. See Philip Jablon, "The Southeast Asia Movie Theater Project,"
ASEAS - Austrian Journal of South-East Asian Studies
3(2), 278–286.
6)     See Philip Jablon, "The case for preserving the Lido and Scala theatres,"
The Nation
, March 21, 2012, accessed September 5, 2012,
http://www.nationmultimedia.com/opinion/The-case-for-preserving-the-Lido-and-Scala-theatre-30178377.html
.
7)     See Kong Rithdee, "Missed Opportunities: the political apathy of Thai Film in 2006," Thai Film Foundation, accessed September 5, 2012,
http://www.thaifilm.com/articleDetail_en.asp?id=92
.
8)     Apichatpong Weerasethakul, interview with Lawrence Chua, BOMBSITE,
accessed
September 5, 2012,
http://bombsite.com/issues/114/articles/4715
.
Loredana Pazzini-Paracciani graduated from La Sapienza, University of Rome, Italy, with a Bachelor of Arts and Literature and obtained in 2011 a master's degree in Asian Art Histories at LASALLE College of the Arts, Singapore. She is currently a part-time lecturer at LASALLE College of the Arts, independent curator and art writer for several universities' journals in Singapore, art magazines and symposium publications.