Apichatpong Weerasethakul to Receive 2018 FIAF Award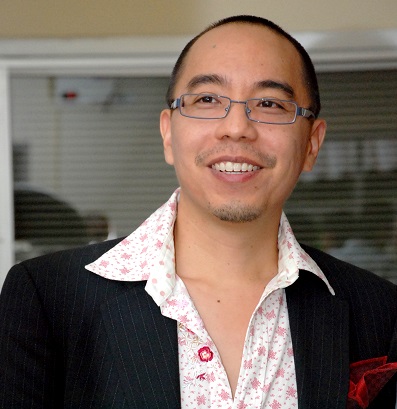 The 2018 FIAF (International Federation of Film Archives) Award will go to Apichatpong Weerasethakul on Nov. 19 at a special ceremony at the Thai Film Archive in Bangkok to honor the Thai film director's long advocacy of film preservation.
FIAF, the International Federation of Film Archives, the largest and most important global network of cinematheques and film archives around the world, has announced that its 2018 FIAF Award will be presented to Thai filmmaker Apichatpong Weerasethakul at a special ceremony in Bangkok, Thailand. The ceremony will be held on Monday, November 19th at the Thai Film Archive, Apichatpong's "archival home", in the presence of the Thai archival and film preservation community as well as the FIAF President and Executive Committee.
Since 2001, when the inaugural FIAF award was presented to Martin Scorsese for his groundbreaking advocacy for the cause of film preservation, FIAF has bestowed its annual award to celebrate a film personality external to the archival world, whose experience and personal commitment to cinema underlines FIAF's missions. Past recipients of the FIAF award include Ingmar Bergman (2003), Mike Leigh (2005), Hou Hsiao-hsien (2006), Peter Bogdanovich (2007), Agnès Varda (2013), or Jean-Pierre and Luc Dardenne (2016). Last year's FIAF award was presented to Christopher Nolan at a special ceremony which took place at the Academy of Motion Picture Arts and Sciences' Samuel Goldwyn Theater in Los Angeles. The recipient of the FIAF award is selected by the FIAF Executive Committee from a short-list of nominations submitted by staff members of all FIAF-affiliated archives around the world.
In his home country Thailand, Apichatpong Weerasethakul has and continues to be a vocal and active advocate for the cause of film archiving and preservation, where he has closely supported the work of the Thai Film Archive since the 1990's. In 2001, he supported a successful campaign for the Thai Film Archive to be restructured as a Public organization, which led to the emergence of the leading film heritage institution that we know it as today.
Apichatpong has also emphasized the need for film preservation outside Thailand. He has worked with a number of FIAF affiliates around the globe to ensure the safe preservation and restoration of films, and closely supports the cause of film archiving in the South-East-Asian region. Apichatpong has also contributed public appearances at festivals and in films such as the 2016 documentary Cinema Futures calling for the importance of film as a cultural record and part of our collective memory.
Commenting on the importance of the FIAF Award, Apichatpong Weerasethakul stated: "Film is an extension of us. I have always appreciated FIAF's dedication to preserve this part of our spirits. So I feel truly honored with this award. Far ahead the new generation will produce an entirely new kind of cinema, if it is still called that. It will show how they think, love, fear, or simply move. But they will know how we move, the same way we know how our forebears move, and laugh, thanks to the existence of FIAF. I am happy to join this ship with such an important mission."
FIAF President Frédéric Maire also commented: "As we mark our 80th anniversary in times of radical change, with digital technologies leading to a true paradigm shift in film archives' activity, FIAF's core mission appears more important now than ever. We are honored and delighted to present the 2018 FIAF award to Apichatpong Weerasethakul, a director who embodies true commitment to the art of film and engagement in its preservation. As a filmmaker whose work engages deeply with the past and the importance of human memory, while also tracing its own distinctive, original artistic path through the film medium, Apichatpong embodies all of the values the FIAF award represents in this milestone
year."