Dutch flavor at Bangkok this November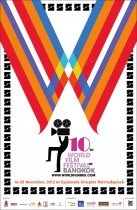 The 10th World Film Festival of Bangkok
will take place at Paragon Cineplex and Esplanade Cineplex Ratchadapisek, Bangkok from November 16 to 25, 2012. This year, the festival will bring a quality selection of 84 films in five categories: Cine Latino, Cinema Beat, Doc Feast, Short Wave and Asian Contemporary. One of main attractions of the festival are the Thai films by independent directors whose creative works create new forms of communication art that are able to transcend the boundaries between author and audience. The opening film Mekong Hotel is by Apichatpong Weerasethakul shuffles between fact and fiction and expresses the bonds between a vampire-like mother and her daughter, young lovers and the river.
The special program of the event is the is the Dutch Film Festival in Bangkok. With the aim of promoting Dutch films to Thai audiences and to provide an open space for cultural exchange between the two countries, movies and documentaries, among them  All We Ever Wanted, The Happy Housewife, Meet The Fokkens  and Win / Win, will be screened at the festival.
Click Here
for a complete schedule of the Dutch films screening at the festival.
Additionally, the Lotus Awards Ceremony for people who have devoted their careers to the film industry will be given to French director Leos Carax who will be present to receive the award and meet the audience.
The complete line up of the films is available
here
!