from - to
28 Aug 2013 - 07 Sep 2013
Venezia 70 | 70 films by 70 directors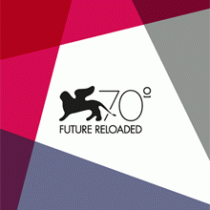 In celebration of the
70th
 Venice International Film Festival
(August 28 – September 7, 2013) the 
Biennale di Venezia
 has created the special project, 
Venezia 70 – Future Reloaded
. 
70 movie directors from all over the world 
have been invited to make a 
short film lasting between 60 and 90 seconds
, in total creative freedom. All the shorts will be given a first 
public
screening 
at the Lido during the 70th Venice International Film Festival.
The invitation has been accepted by great maestros, well-known directors, and young filmmakers of recognized talent. All have participated at the Venice Film Festival at least once over the past twenty years.Future Reloaded is both a collective movie tribute to the Festival (the world's first film festival to celebrate its 70th edition) and a reflection on the future of cinema, as filtered through the personal artistic insight of each of the participating directors.
Bernardo Bertolucci, Paul Schrader, Shekhar Kapur, Apichatpong Weerasethakul, Abbas Kiarostami, Monte Hellman and Walter Salles are just a few of the great filmmakers who have agreed to contribute to Future Reloaded.
The names of all the participating directors will be revealed day by day through August 27th, on a new page dedicated entirely to the history of the Venice Film Festival, on the Biennale's website, 
www.labiennale.org
.