Santaran Art Organization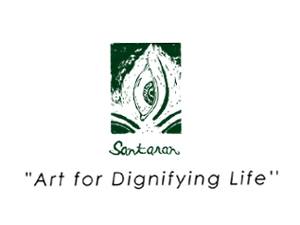 As a non-profit artist run organisation, Santaran Art Organisation was established in 1999, with the mission to shape the artistic values regarding society, nation, environment, economics, sociology, philosophy and more.
The key areas of Santaran's work are defined by its projects such as Kalpapure, a child art scheme; Horith, an art environment project; and Shikar, a project aimed at protecting folk art and crafts. Other activities of Santaran are a yearly art show by the organisation members, Art Camp, Art workshops, Artist residency, Multidisciplinary art show, Karnaphuli Folk Triennial, Research Program and Publication.
Apart from that, Santaran also conducts research works on historical sites and organises mural camps that spread children education and take part in joint activities with other organisations who share the same causes.
Powered by Froala Editor