Rebuilding Europe: The cultural and creative economy before and after the COVID-19 crisis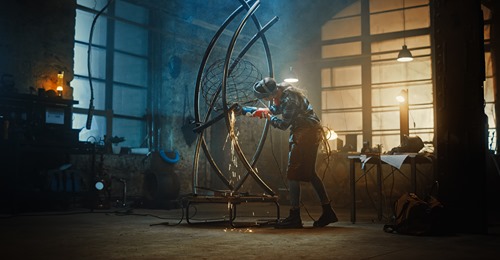 A new study has been published, commissioned by GESAC (European Grouping of Societies of Authors and Composers): 'Rebuilding Europe: The cultural and creative economy before and after the COVID-19 crisis'.
Europe's creative economy has been decimated by the effects of the COVID-19 pandemic. Venues remain closed, productions postponed and advertising revenues have plummeted.
We have all, individually, suffered the effects of cultural and social scarcity.
But 2019 was a different story. Cultural and creative industries (CCIs) represented some of Europe's biggest employers, some of its most diverse and fast-growing sectors, and a major contributor to European GDP. The balance of trade in culture posted a net surplus of €8.6 billion in 2019.
In this follow up to their hugely influential 2014 study, EY digs down into the numbers behind the continued rise of European CCIs, how they came to be an economic heavyweight, and how they just might hold to key to a strong European recovery.
"Europe's creative sector has never known such economic devastation in the past, and its profound after-effects will be felt throughout the coming decade."
Watch video of the Rebuilding Europe report launch: https://youtu.be/bnXctoTn7nM
---
According to a report in The Guardian:
Europe's cultural and creative sector has been hit harder by the coronavirus crisis than every other industry except aviation, according to the study that calls for major public and private investment to avert possibly irreparable long-term damage.
According to the report, revenues in the sector – which includes TV, cinema, radio, music, publishing, video games and the performing and visual arts – plunged by 31.2% last year compared with 2019. It was hit even harder than tourism, which lost 27% of its income.
Only the aviation industry, where revenue fell by 31.4%, has suffered more, say the authors of the report, commissioned by EU authors' and creators' rights organisations and presented to the European Commission this week.