'Culture and creative sectors in post-COVID-19 Europe' | study for European Parliament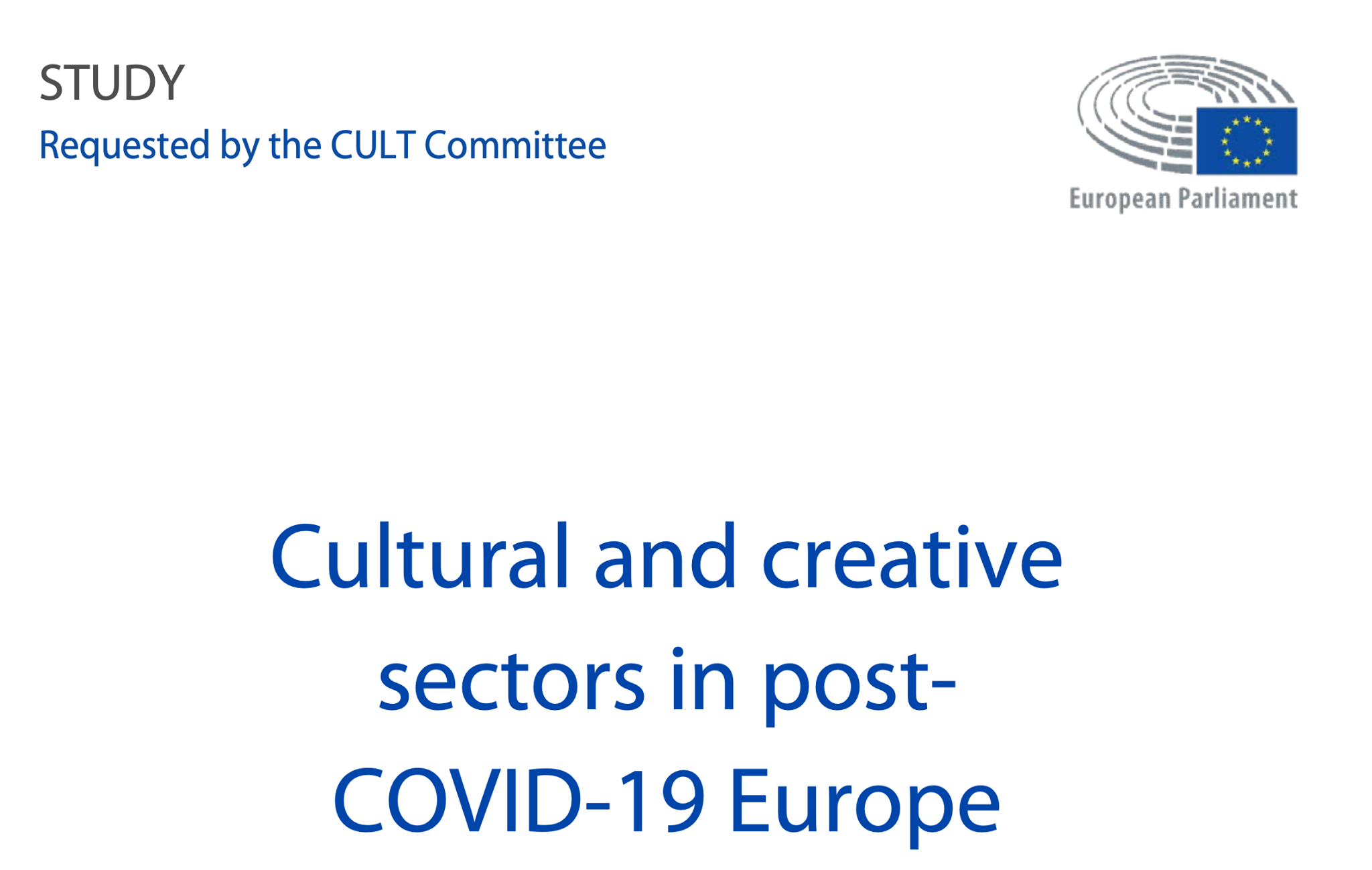 A new expert study has been presented in the European Parliament: 'Cultural and creative sectors in post-COVID-19 Europe', with policy recommendations to future-proof and implement sustainable frameworks for culture in Europe. The study was requested by the European Parliament's Committee on Culture and Education
Abstract: Cultural and creative sectors (CCS) have been hit hard by the consequences of the COVID-19 pandemic. This study analyses the so far effects of the crisis on the CCS, as well as the policy responses that are formulated to support the sectors. Based on the analysis, policy recommendations are formulated to further improve the resilience of the CCS in Europe in the medium and longer term.
The main recommendations from the study 'Cultural and creative sectors in post-COVID-19 Europe – Crisis effects and policy recommendations', elaborated for the European Parliament:
(European) policy makers have a crucial role to play for future-proof and sustainable frameworks for culture in Europe.
Structural improvements in the cultural and creative ecosystems and a rapid orientation towards social innovation and cross-sectoral economic transformation based on the related (job creation) potential of larger parts of the cultural and creative sectors.
This will also require considerably increased budgetary frameworks including from (EU) recovery and relaunch programmes.
The study provides a whole set of practical recommendations for policy makers in order to rapidly respond to the central needs and opportunities.
Full study report: https://www.europarl.europa.eu/.../IPOL_STU(2021)652242...
The report has been elaborated by: IDEA Consult, Goethe-Institut, Amann S. and Heinsius J. 2021, Research for CULT Committee – Cultural and creative sectors in post-Covid-19 Europe: crisis effects and policy recommendations, European Parliament, Policy Department for Structural and Cohesion Policies, Brussels