New resource on funding for cultural projects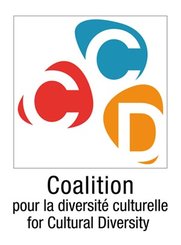 A new resource on funding for projects supporting cultural diversity,
International Funds to Support Cultural Diversity
, includes information on support for cultural co-operation between Asia and Europe.
[caption id="attachment_24008" align="alignright" width="181" caption="The Canadian Coalition for Cultural Diversity publishes new resource on funding for cultural projects"]
[/caption]
Recently published by the Canadian Coalition for Cultural Diversity, the compilation presents over
30 funding sources from around the world
that complement the UNESCO International Fund for Cultural Diversity for cultural projects undertaken by civil society groups in the Asia-Pacific, Africa and Latin America.
The publication will serve as a useful reference tool for cultural organisations and professionals in Asia and Europe as it lists funding opportunities at various levels ranging from the international (International Fund for Cultural Diversity) to the national (India Foundation for the Arts).
Opportunities for bilateral artistic exchange between Asian and European countries
are also included. The Arts Collaboratory, for example, supports exchange between visual arts organisations in the Netherlands and their counterparts across Asia. Denmark encourages cultural co-operation projects with Vietnam through a special Cultural Development and Exchange Fund, while the Australia-India Council aids arts projects that enhance appreciation of the other's arts and culture (including film and literature) in each country.
Funding at the regional level
is also highlighted through initiatives such as the Arts Network Asia, which supports projects by Asian artists residing in Asia and engaging with Asian artists and arts communities.
Most funding opportunities listed aim to support international cultural exchange and/or foster the emergence of a dynamic cultural sector nationally. Some funding organisations also foreground specific topics and concerns. For instance, the Spanish Agency for International Development Cooperation (AECID) and the Prince Claus Fund for Culture and Development specifically support the debates around culture and development. The Prince Claus Fund also emphasises the protection of cultural heritage devastated by man-made or natural disasters through its Cultural Emergency Response Programme.
The publication is available for free download in English and French:
In English:
http://www.cdc-ccd.org/IMG/pdf/FUNDINGSOURCES-BRAZIL.pdf
In French:
http://www.cdc-ccd.org/IMG/pdf/SOURCESDEFINANCEMENT-BRASIL.pdf
Anupama Sekhar is Project Manager for Cultural Exchange at the Asia-Europe Foundation.