Ayala Museum, Philippines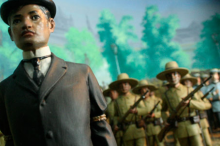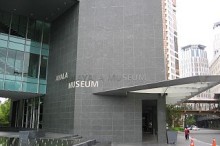 Envisioned in the 1950s by the late artist, Fernando Zobel de Ayala y Montojo, the Ayala Museum became a reality in 1967 as a project of the Ayala Foundation, Inc. (then known as the Filipinas Foundation, Inc.). The museum's first home was in the Insular Life Building on Ayala Avenue in Makati.
In 1974, the first Ayala Museum building on Makati Avenue, designed by the late National Artist for Architecture, Leandro V. Locsin, was inaugurated. The museum's current building on the corner of De La Rosa Street was formally dedicated on September 28, 2004. It was Ayala's gift to the Filipino people in celebration of the Ayala Corporation's 170th anniversary. Led by Leandro Y. Locsin, Jr, the museum was designed by the architectural firm Leandro V. Locsin and Partners.
Forming the core of the museum's historical collections are sixty handcrafted dioramas that chronicle the rich tapestry of Philippine history. Ayala Museum also features a one-of-a-kind boat gallery showcasing miniatures of some of the watercrafts that contributed to the development of Philippine maritime trade and colonial economy.
Archaeological and ethnographic objects from the country's northern and southern cultural communities complement the historical collection. The fine arts collection features important works by three painters considered pioneers in Philippine art--Juan Luna (1857-1899), Fernando Amorsolo (1882-1972), and Fernando Zobel (1924-1984). Genre paintings from the 19th century Philippines are represented. This period reflect some of Europe's liberal ideas that gave rise to secular themes in Philippine art and popularized new modes of expressions. Copyright of VCM
Image of museum courtesy of Wikipedia