World of WearableArt (WOW) Competition 2019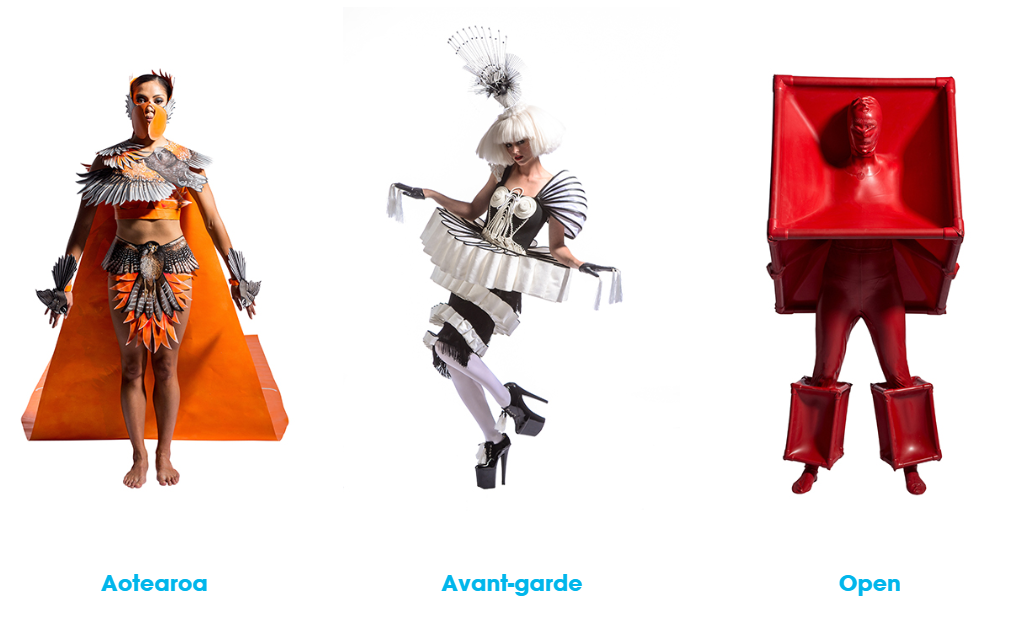 The World of WearableArt (WOW) Awards Competition is an internationally renowned design competition organised in New Zealand that attracts entries from over 40 countries each year. Anything that is wearable art can find a place on the stage, as long as it is original, innovative and well executed.
Each year we ask designers to be inspired by one of the six worlds that will make up the World of WearableArt Awards. There are three recurring Sections; Aotearoa, Avant-garde and Open, and three Sections that are unique to that year. In 2019, the three additional sections are Mythology, Transform and White.
Go on a journey like no other and be inspired by the 2019 worlds of WOW:
For three weeks every year, WOW showcases the best of these creations in a spectacular show that takes over New Zealand's vibrant capital city of Wellington in an explosion of creativity. This year 60,000 people will see the show.
Please check the dates for submission carefully. The online entry process for the World of WearableArt Awards consists of three steps. Read more about each step in detail and what is required for the online entry process below.
The deadline to register you intention to enter is: 29 March 2019
After a pre-selection phase, designers will be invited to make and submit the actual works for judging in New Zealand.