WOMEX 18 Call for Proposals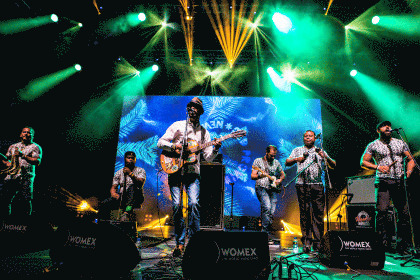 WOMEX 18 Call for Proposals is now open! The 24th edition of WOMEX - the World Music Expo - will be held in Las Palmas de Gran Canaria, Spain from 24-28 October 2018. Each year, the WOMEX Showcase, Club, Film and Conference programme is created through an annual Call for Proposals inviting members of the international music community to apply to take part.
WOMEX is calling all artists, DJs/producers, filmmakers, industry experts and visionaries to submit their proposals for the WOMEX Showcase, Conference and Film programme by Friday, 16 March 2018.
Calling All Artists, DJs/Producers, Filmmakers, Industry Experts and Visionaries...

Do you want the opportunity to perform in front of one of the largest audiences of global music professionals? Or screen your short film or documentary that portrays music, movements and history? Would you like a forum to present your vision, discuss your viewpoint, map out an idea or lay the foundation for moving the industry forward?

Made by the worldwide music community, the WOMEX programme is unparalleled in the worldwide showcase festival scene; spanning across all continents, from innovation to tradition, acoustic to electronic, inclusive of all sectors and expertise.