Textile Art of Today - call for submissions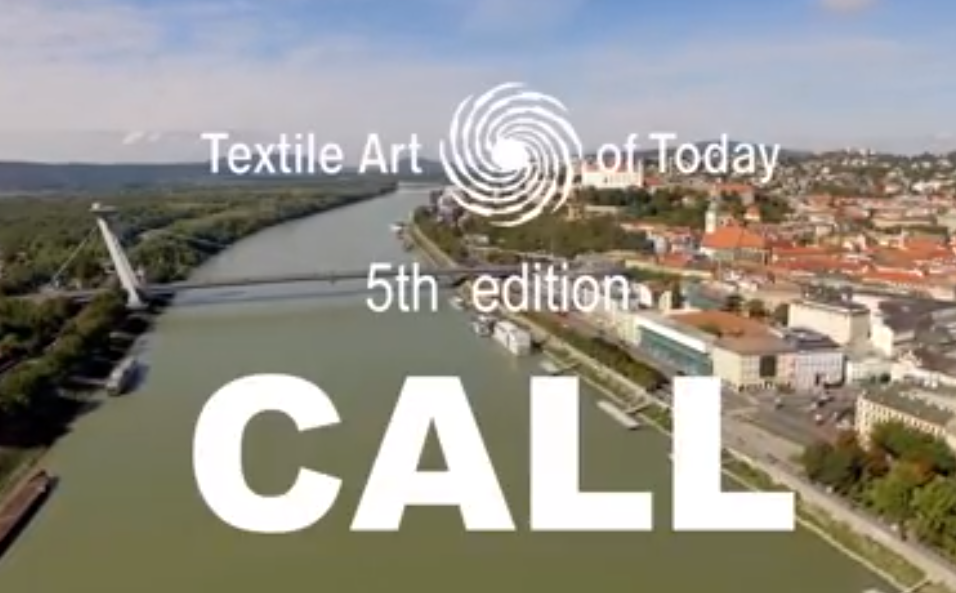 Triennial of Textile, without borders, the civic association announces the 5th edition of the international art project Textile Art of Today 2018. Call for submissions of textile artworks for the event, opening in Bratislava, Slovakia in September 2018. The exhibition will tour to venues in the Czech Republic, Hungary and Poland in 2018-19.
Textile Art of Today is an international tour of contemporary professional textile art and its latest trends. It also includes a category of student's art works of art schools. The exhibition will present works that cross the boundaries of classic textiles and which are innovative. We are looking forward to work with modern technologies, such as linking mobile apps with art works. We would like to see art works that work with the scents, light, shadow, kinetics, and other works that respond to the current themes of the global world. Of course there is also classic textile tapestry. At the exhibition, we welcome textile installations, objects, videos, works that are closer to sculptural but also jewellery creation…
The fourth annual of Textile Art of Today took place in 2015 until January 2017. 230 artists from 41 countries worldwide signed for the exhibition. The Curator's Committee selected 76 artists and students. Subsequently, the international jury awarded the Grand Prix of Bozena Augustinova, the 3 Excellence Awards, the Tatra Gallery Award, the Polish Cultural Institute Award and the Student Award. The show was extremely successful. It travelled through four Central European countries (Slovakia, Czech Republic, Poland and Hungary) and was visited by 40 000 visitors.
The fifth annual Textile Art of Today will take place on 7 of September 2018 at the Danubiana Meulensteen Art Museum in Bratislava (SK). On this day the international jury will award the best art works. After the exhibition on 25 of November 2018 in Bratislava, the exhibition will be gradually reinstalled in: the Tatra Gallery in Poprad (SK), the Gallery of the Slovak Museum in Uherske Hradiste (CZ), the Pesti Vigadó Gallery Budapest (HU) and finally the Historical Museum in Bielsko-Biala (PL).
You can send the completed application form online at textileartoftoday@gmail.com, by April 16, 2018. Subsequently, the curator's committee selects art works for the exhibition. All important information about Textile Art of Today 2018 can be found on our website and FB.