from - to
09 May 2016 - 30 Oct 2016
15th International Triennial of Tapestry | Łódź, Poland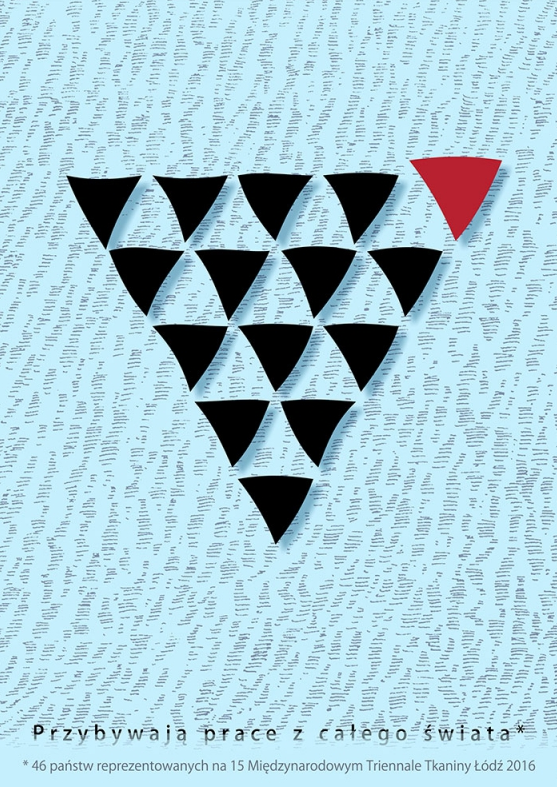 The
15th International Triennial of Tapestry, Łódź 2016
, the oldest, largest and most prestigious exhibition in the world promoting contemporary fibre arts, takes place at the Central Museum of Textiles, in Łódź, Poland from May 9 - October 30 2016. The 15th International Triennial of Tapestry is a presentation of the latest developments in the field of artistic textiles all over the world. The exhibition will present a wide spectrum of works, starting from traditional wall-mounted tapestries, through sculptural three-dimensional forms, to woven installations. This edition is dominated by embroidery techniques, used in different varieties, in textiles that have various formats, often joined with other weaving techniques.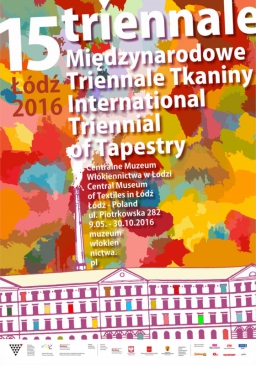 This year's edition includes
135 artists
from 46 countries: Argentina,
Australia, Austria, Belgium,
Bulgaria,
Chile,
China, Croatia, Cyprus, Czech Republic, Denmark, Estonia, Finland, France, Greece,
Spain, Ireland
, Iceland, Israel,
Japan
, Canada, Columbia, Costa Rica,
Lithuania,
Latvia
, Mexico, Moldova, the
Netherlands, Germany, Norway, Poland, Portugal, Russia, Romania,
Serbia,
Slovakia, Slovenia, Sweden, Switzerland
, Taiwan, Turkey, Ukraine, the USA,
Hungary, Great Britain
and
Italy.
The international jury consists of world-famous experts and artists engaged in fiber art.  The names of the winners will be announced on May 9th, 2016, during the exhibition's vernissage. The fifteenth edition of the International Triennial of Tapestry is accompanied by 96 events taking place in Poland throughout 2016, including the
13th National Exhibition of the Polish Tapestry and the 11th National Exhibition of the Polish Miniature Textile
s, both organised by the Central Museum of Textiles in Łódź, as well as the
2nd International Young Textile Art Triennial (YTAT), Łódź 2016
, which is being held in conjunction with The Władysław Strzemiński Academy of Fine Arts in Łódź.