Southeast Asian Choreolab 2016 | call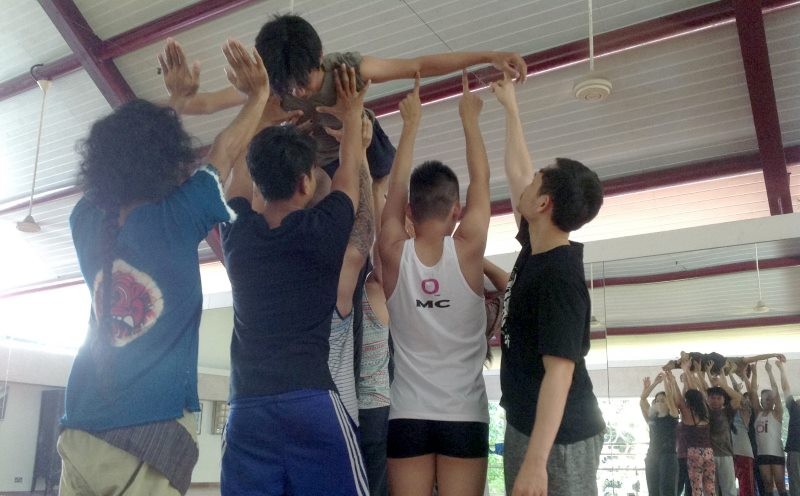 Emerging contemporary dance choreographers from Southeast Asia are invited to apply for this international choreographic laboratory, facilitated by Japanese choreographer Akiko Kitamura, at Rimbun Dahan, in Malaysia from 28 May to 5 June 2016.
14 chosen choreographers will live, work and explore together in the arts community of
Rimbun Dahan
for 9 days, with guidance from our international facilitator, Japanese choreographer
Akiko Kitamura
.
The program will consist of 7 work days with 2 days of study-tour. Work days will take place in the dance studio at Rimbun Dahan and will consist of sessions exploring choreographic methods, analysis and movement techniques led by Akiko Kitamura and the participants themselves.
Other activities include artists talks by invited guest artists, live performance viewing, and informal socialising and discussions.
The first study tour day will explore the main arts institutions in and around Kuala Lumpur. The second study tour day will give your bodies and minds a break, with a trip to the coastal town of Kuala Selangor, its nature park, monkey-feeding at a historic site, seafood dinner and a river trip to see fireflies.
The exact program may evolve during the choreolab, to remain flexible, organic and response to the specific profiles of the participants.
Application deadline: 15 February 2016
Eligibility:


Emerging contemporary dance choreographers, aged 35 or under, or who began creating contemporary work within the last five years. Artists who create performance art or physical theatre works are also eligible.


You should have established a professional or semi-professional practice, and have created at least 3 short works or 1 full-length work.


Citizen of and resident in an ASEAN country (Indonesia, Malaysia, the Philippines, Singapore, Thailand, Brunei, Burma/Myanmar, Cambodia, Laos, Vietnam) or Papua New Guinea or East Timor.


Able to communicate functionally in English.


Excited to increase your knowledge base, share your practice and establish networks with your international peers.


What the project will provide


Twin-share accommodation at Rimbun Dahan.


Entry to all the project activities, including classes, study trips, facilitated sessions, and performances.


3 meals per day during the project.


Transfer to/from airport (Kuala Lumpur) or bus terminal (subject to conditions).