Science Gallery Melbourne 2024 exhibition "Not Natural"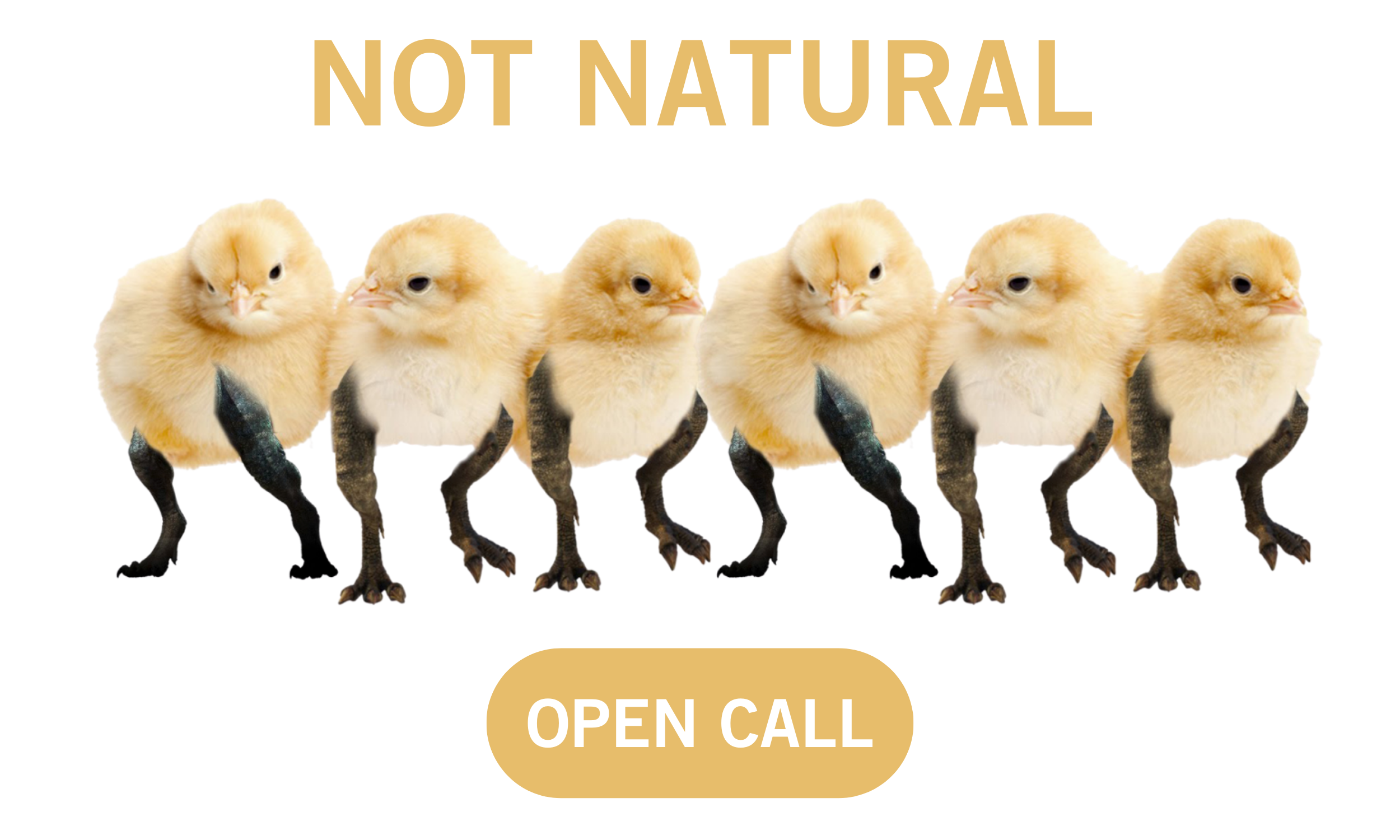 The Science Gallery Melbourne is calling for installations and research projects proposals from all over the world for their 2024 exhibition entitled "Not Natural".
Through installations, performances, events and workshops, the exhibition explores the friction between cultural perceptions of nature and the implications of creating synthetic forms of life. In this exhibition the gallery wants to consider various viewpoints about what is considered natural and not natural, to gain a greater understanding of how people have arrived at this ecological point in history and where humanity might be heading into the future.
Potential subthemes:
Synthetic biology, redesigning of nature, and new technologies

Symbiosis between humans and their environment

How the world is categorised and the biases expressed in this

First Nations perspectives on connecting and caring for Country

De-extinction research and creating new species

Hybridity, chimeras, mythos, and science fiction

Human evolution and genetic engineering

Romanticism vs. classicism

Ethics or moral philosophies and different cultural perspectives
Project details
This open call invites applicants to propose installations and research projects that can operate in a shared-space group exhibition context in a more non-traditional gallery environment.
Projects selected via the open call are generally funded for up to 8,000 AUD, which includes all fees, materials, freight, and other project costs.
These projects will be open to the public for approximately 4 months attended by upwards of 30,000+ people, with a focus on 15–28-year-olds. Projects that are iterative, interactive, contribute to genuine research and that are interdisciplinary are encouraged.
The proposed project can be a new idea, in-development or evolved for another presentation or existing works that are ready to go.
Deadline: 6 February 2023
Science Gallery Melbourne is part of a network of Sciene Galleries, which have galleries in Ireland, the United Kingdom, the Netherlands, Germany, India, and the USA.