Science Gallery Bengalaru - call for proposals on theme of water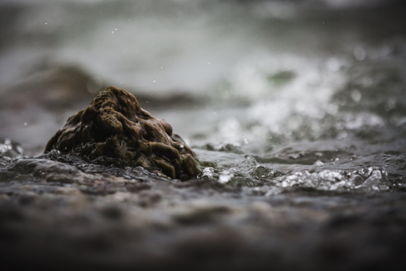 Science Gallery Bengaluru seeks interactive, participatory works for SUBMERGE, an art-science exhibition to explore water in our lives. Science Gallery's approach is transdisciplinary so we accept projects from highly diverse disciplines that could include art-works, video, poetry, craft, sound, web-based work, socially engaged work, live experimentation, interactive art, digital music/sound art, computer animation / Film / VFX, digital communities, performance & choreography, digital design, sharing of data from social science, medical, or natural science research.
When we think of water, we are mostly thinking of the 3% that is freshwater on Earth. What does it mean to think of water beyond its being a resource: water is after all a weird substance. It is present in the smallest of living cells as well in gigantic glaciers and oceans.
Water shapes landscapes, lives, and legacies. Yet, access to and use of water is neither equitable nor compassionate. Our oceans are polluted, our groundwater is depleting and our rivers and lakes are drying up.
We urge you to respond to our keywords through collaboration and conversations: Hydrology; Monsoon; Bengaluru's Water; Ecosystem; (water as) Human Right; Climate Change. The proposal should be concrete and explain how and why water is essential and central to the art-science project.
We wish to accomplish the following through our season: what if geologists, hydrologists, artists, civil engineers, ecologists, social scientists, oceanographers, historians, and story tellers, among others, came together to share and create knowledge about water, explore our collective experience and relationship to water to address challenges and identify futures?
Whether your application is an artistic or scientific inquiry, ideally both, we are looking to work with individuals or groups - preferably from across career and disciplinary backgrounds - who are critically exploring water in the contemporary context and those engaged with emerging research.
Projects supported via the Open Call for the exhibition can typically be funded by Science Gallery Bengaluru between INR 2,00,000 to INR 4,00,000 (including all artist fees, materials, equipment, shipping, travel etc.). Public programme proposals can typically be funded between up to INR 1,00,000.
Please note projects of larger scale could be considered only where additional partners/funding can be secured. We enthusiastically welcome proposals that work to a smaller budget or have a larger budget and are part funded through other means.
See website for further details
Deadline for proposals: 10 June 2019
Science Gallery Bengaluru (SGB) is a dynamic new space for engaging young adults at the interface between the natural and human sciences, and the arts. It will draw on the intellectual capital of three of India's leading institutions, Indian Institute of Science (IISc), National Centre for Biological Science (NCBS) and Srishti Institute of Art, Design and Technology (SIADT), which offer complementary areas of expertise.
Science Gallery Bengaluru is being developed with the founding support of the Government of Karnataka. The first space of its kind in Asia, the SGB mission is to develop an engagement with STEAM (Science, Technology, Engineering, Arts, Mathematics) through a dynamic roster of experimental spaces, exhibitions, educational workshops, training programmes, and public events.