Crespo Foundation | ArtNature residencies 2022-23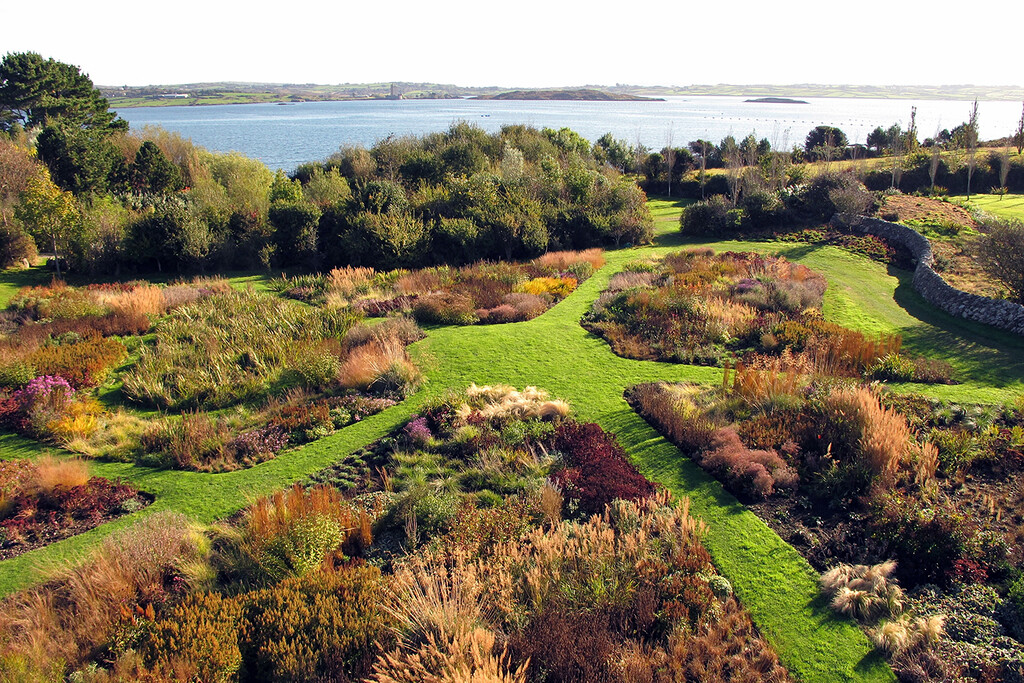 The Crespo Foundation has launched the new artist-in-residence programme "ArtNature/NatureArt" in Glenkeen Garden, West Cork, south coast of Ireland. The aim is to encourage the development of groups of young artists from Europe and Russia and raise the international profile of their work. They are given space, time and inspiration for close collaboration as a team, with the goal of producing innovative works that will then be shown in Frankfurt and other European cities.
The "ArtNature/NatureArt" residencies take place twice a year. The theme of art and nature comes from the location of the residency, the Glenkeen Garden estate. To explore this topic as deeply as possible, the Crespo Foundation provides artists with a network of humanities scholars and scientists for exchange.
Art collectives working in different disciplines are invited to apply to spend two to three months staying and working at Glenkeen Garden, next to Ballydehob, Ireland. The next two residency phases are from August to October 2022 and March to May 2023.
The closing date for applications is January 30, 2022.
Application requirements
The programme is intended for visual artists (painting, drawing, installation, video, photography), composers/sound artists and writers. Interdisciplinary and transdisciplinary work is particularly welcome. Applications are only permitted as a group of at least two and a maximum of five people. The competition is open to artists from Europe and Russia. Residencies are only awarded to people aged between 30 and 45.
Services provided
—Free accommodation and a space in which to work.
—Monthly remuneration of 2,500 EUR per person.
—Travel costs for the journey to and from Glenkeen Garden.
The Crespo Foundation
The Crespo Foundation is based in Frankfurt am Main, Germany, and was set up by the photographer, psychologist and philanthropist Ulrike Crespo (1950–2019). The foundation supports artists and arts institutions and carries out operational projects in the fields of art, education and social affairs.
ArtNature/NatureArt
We are going through a phase in which human's relationship with nature is being experienced and defined in a new way. Both arts and sciences have a role of breaking new ground in the exploration of this theme, generating new ideas and highlighting new perspectives. Images and sounds, installations and environments can open up innovative perspectives about and in nature. Glenkeen Garden is intended to be a platform for artists in dialogue with scientists to develop projects in the context of ArtNature/NatureArt.
Scientific partners
To provide the artistic project with scientific expertise and stimulate interdisciplinary exchange, the residency programme is supported by two partner institutions: Senckenberg – Leibniz Institution for Biodiversity and Earth System Research (SGN) in Frankfurt am Main—one of the most important research institutes in the field of biological diversity, evolution and climate change—and the University College Cork, which offers courses in a variety of arts and science subjects and is also home to the School of Biological Earth and Environmental Sciences (BEES) and the Environmental Research Institute (ERI).
Image: Glenkeen Garden, Ireland. Photo: © Ulrike Crespo.