Russian Federation | AyarKut Foundation residencies call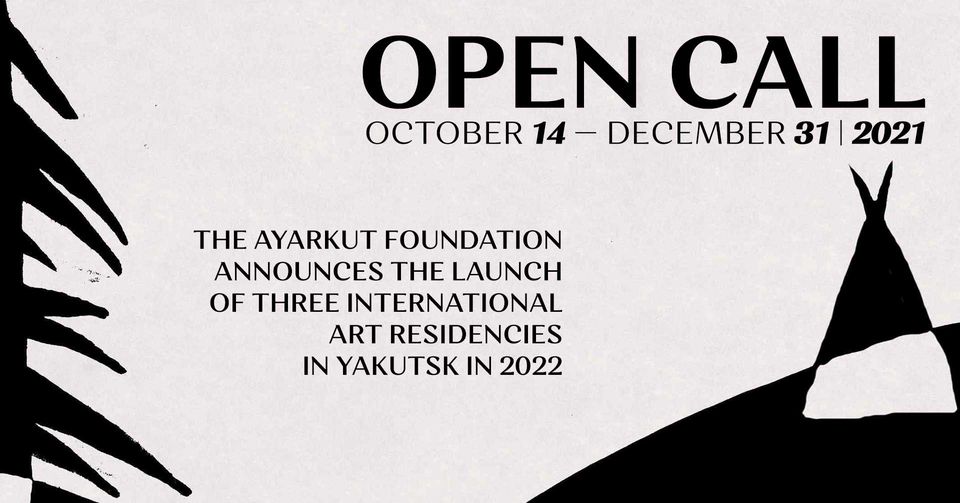 The AyarKut Art Foundation announces the launch of three international art residencies in Yakutsk, Russian Federation in 2022 and launches an open competition for applications for participation!
The AYARKUT AIR Art Residency programme, initiated in 2021 by the AyarKut Foundation in Yakutsk – is an international project to support professionals in the field of contemporary art, inviting artists from all regions of Russia and the world to cooperate, regardless of their preferred genres and techniques, as well as age and nationality. The residence provides an opportunity for artists to visit Yakutsk within the framework of an individual plan required for the implementation of the project, immerse themselves in local cultural, scientific and natural contexts, and find themselves in the new environment of the Sakha Republic, with conditions conducive to intensive work and the fruitful implementation of creative projects.
The three residencies of the programme – 'Indigenous Knowledge', 'Soundscape of the Arctic' and 'In dialogue with Nature' - are primarily aimed at analysing the local Yakut environment and its development. The AYARKUT AIR art residency program is designed to become an effective point of interaction between representatives of various countries and cultures, as well as contribute to the development of the local art scene of Yakutia.
The residencies are open to artists working with painting, sculpture, graphics, photo and video, installation, public art, land art, new media, research-based art, science art, sound art, music, as well as curators and researchers in the humanities over the age of 18. Individual or collective participation is possible (up to 3 people).
The duration of the residence can be 1 or 2 months. The organisers will cover the cost of air travel to Yakutsk airport and provide accommodation in the centre of Yakutsk for the duration of the residence. They also provide living expenses (per diem) and project costs up to 300,000 rubles (~3600 EUR).
Deadline: 31 December 2021