Athens | Onassis AiR 2019/2020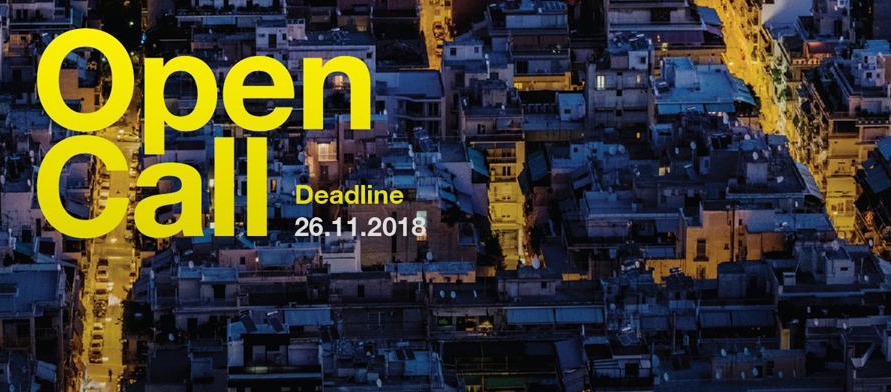 Open international call for the 2019/2020 Onassis AiR programme.. ONASSIS AiR (Artists-in-Residence) is a year-round programme, located in the urban centre of Athens, that grounds its mission in commitment to supporting artistic process, towards a less product-obsessed arts ecosystem.The (inter)national artistic research and residency program in Athens (Greece) is being born in 2019 and is established by the Onassis Foundation.
Onassis AiR will support: Greek and international artists, curators, and thinkers working in time-based artistic disciplines, who wish to deepen, reconsider, or transform their practice or methodology, without the expectations and constraints of a production.

During your time through the programme and located in the urban centre of Athens, all participants can interact with each other as peers. Regardless of age or how accomplished they are. With a mission to support the artistic process, towards a less product-obsessed arts ecosystem, artists meet as part of a community who works, thinks, and eats together, without striving for the next project, the next premiere, the next opening. A community that has the ability to pause, to rethink how each one of us functions and creates.
There are three different programme strands - choose which best suits your practice:
Onassis AiR Critical Practices Programme is a full-time, 3-month encounter of 5 practitioners living and working in Greece. The programme is designed as a collective artistic research community of time-based professionals (visual artists, choreographers, theatre and film directors, composers, performers, curators, producers, designers, writers, cultural theorists, and other curious minds).

Onassis AiR (inter)national Curator & Artist-in-Residence Programme is a one-month, individual artistic research residency for international and Greek artists, living in Greece or abroad. This strand is for any artist or curator or other creative and curious practitioner (time-based practice) who has a concrete artistic research question or project they would like to take further. Regardless of experience level, but assuming that each participant has an existing individual practice at the time of the application.

Onassis AiR Exchange Residencies are individual artistic research residencies, varying in duration and scope, taking place at one of our collaborating institutions, outside of Greece. Exchange Residencies are intended for artists living and working in Greece within time-based practices: artists, makers, designers, theorists, curators, and other curious minds who would benefit from participating in one of the collaborating programmes around the world.
Deadline for applications: 26 November 2018

Onassis AiR has been designed and will be run by Ash Bulayev (director of Onassis AiR) and Nefeli Myrodia (creative producer & dramaturg of Onassis AiR).

Open Calls and application forms:
For Onassis AiR
Image: Artwork's photo © Tassos Vrettos