Rajasthan | Farm Studio Artist Residency 2019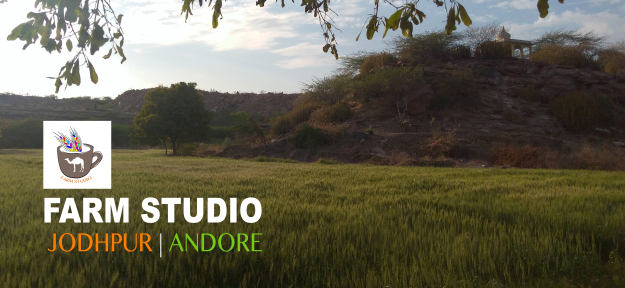 Applications from artists are invited for the FARM Studio International Art Residency 2019, taking place in two centres in Rajasthan, India - an urban hub in Jodhpur and a rural hub in Andore. Artists are provided with accommodation, studio and other support and contribute to the running costs.
FARM Studio International Art Residency is an open platform where creativity can unfold free from accustomed distractions. Artists can work in a unique atmosphere and in new environments where the potential for developing new works and/or collaborations between artists and artisans exists. Jodhpur (urban) and Andore (rural) have always been cultural hubs with longstanding traditions of art. Along with providing a residency centre for contemporary and traditional artists, we interact closely with, and encourage artists, writers, curators and critics, to engage with the local farmer communities.
Farm studio aim is to promote and celebrate the community's artistic and cultural identity and support community-based open platform where creativity can unfold free from accustomed distractions. A unique atmosphere of entirely new environment, developing interrelationships among artists from different geographical locations having varied social, religious and cultural perspectives, foster collaboration, encourage experimentation, exchanges and dialogues among artists and art and culture lover. As well as to bring to the community the art and culture of other communities in order to broaden their experiences and appreciation of the artist.
Disciplines: Visual Art (Interdisciplinary or Drawing, Painting, Photography, Sculpture, Installation, Performance art), New Media Art, Film maker, Curator, Research, Writing and Music.
When: January -February 2019
Where : Farm Studio-Rajasthan - India
Artist Responsible for
125 $ residency fee per month
Travel and subsistence costs
Meal
Health insurance
Art materials
Organization will provide
accommodation
Studio space
Internet
Electricity
Basic kitchen
Printer B/W
First aid kit (Medical Box)
Invitation letter
Deadline: 30 November 2018