Norway - Nordic Artists' Centre DALE residency call 2020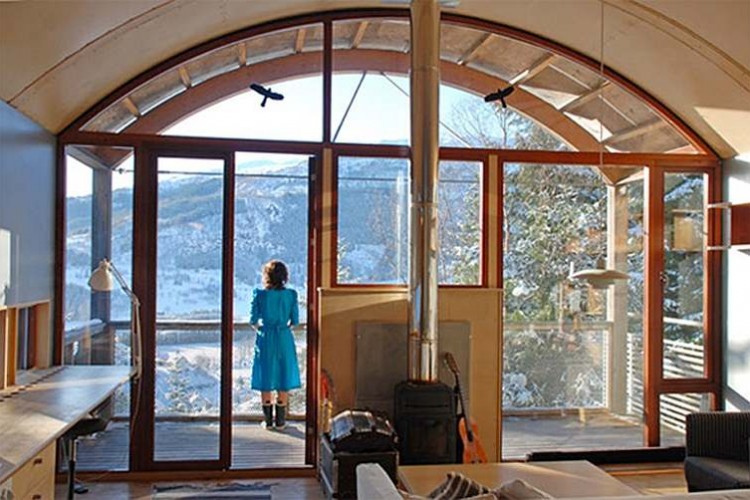 Professional visual artists, designers and architects are eligible to apply for a residency of two, three or four months duration in 2020 at the Nordic Artists' Centre / Nordisk Kunstnarsenter DALE. Curators are eligible to apply for a one month residence.
Applicants from outside the Nordic region are expected to have a fairly good command of the English language. Note: The program is not available for students.
ABOUT
The residency at the Nordic Artists' Centre includes a monthly grant of NOK 10.000,-. Travel costs will be covered after appointment, but within a limit of nok 6.000,-. Living and working spaces are for free.
The center has five private residency houses, one for each artist. Five 50 m² studios with a 6 meter high ceiling and north-lit panorama window studios. An additional common studio and carpenters workshop furnished with a good selection of equipment and heavy machines are also at disposal. The artists' lodgings are fully equipped, and provided with wireless internet access.
Note: Private trips made during the stay must be covered by the resident herself.
WHERE
NKD is located in a rather remote area north of the Sognefjorden, and three hours from Bergen city. Living in a typically rural west coast area in Norway, just at the forests brim and at the foot of the mountains, requires a positive attitude towards nature. Our location, Dale in Sunnfjord, is a small fjord community with little "urban" distraction. Those in need of a pub and fancy shops should take this into concideration.
WHAT
What we offer, besides excellent accommodation and working conditions, is basically time for art production and reflection. Too much time of an artists everyday life is absorbed by administration, transportation, writing applications etc. leaving not much time for the art production itself. We want to be an counterforce to this.
In residence, in addition to concentrate about your own work, you are supposed to take part in peer presentations and an open studio day. We do not run an exhibition program.
APPLICATION 2020
Deadline is May 2nd, 2019 (23:59 at your local time zone).
Only applications using our application form will be considered.