Performing Arts Market in Seoul 2022 pitching contest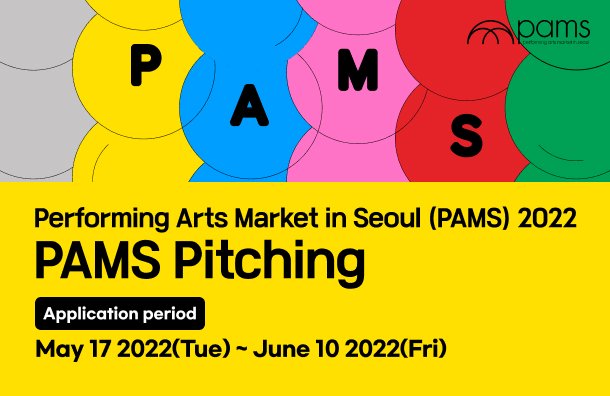 Korea Arts Management Service calls for applications for its pitching contest at the Performing Arts Market in Seoul (PAMS) from 26–29 September 2022 (online and in person). Artists, organisations, agencies, producers, foundations, and associations running projects are eligible, and 12 projects will be selected.
PAMS Pitching is a programme with the aim of finding partners for international cooperation in the performing arts sector in overseas touring, international co-production and residencies. During the pitching sessions participants will introduce their works, organisations and projects, to attract funding from partners.
This year PAMS focuses on the changes that occur in the performing arts world in the post-pandemic era, where physical mobility is restricted. They consider the transformations in creation, production, circulation and consumption of the performing arts following the rapid changes in technology, society and environment. PAMS explores international mobility and circulation that takes the climate crisis into consideration, as well as the sustainability of the performing arts from the perspective of environment, art, change and society.
Projects must be at least one of the following:
At the pre-creation stage (planning and idea conception, project ideas that are in need of domestic and foreign collaboration partners)

At the creation and development stage and in need of funding organisations

In need of presenters to distribute the finished works at home and abroad

Literary and art institutions and festivals that are looking for new performance content reflecting recent trends in the performing arts
Benefits for selected participants include:
Pitching support

Translation support

International exchange

Consulting

Public relations
Deadline: 10 June 2022
The Performing Arts Market in Seoul (PAMS) is Korea's premier contemporary performing arts event, as well as the platform for Asian and international performing arts professionals.