Performing Arts Japan Programme for Europe | PAJ Europe call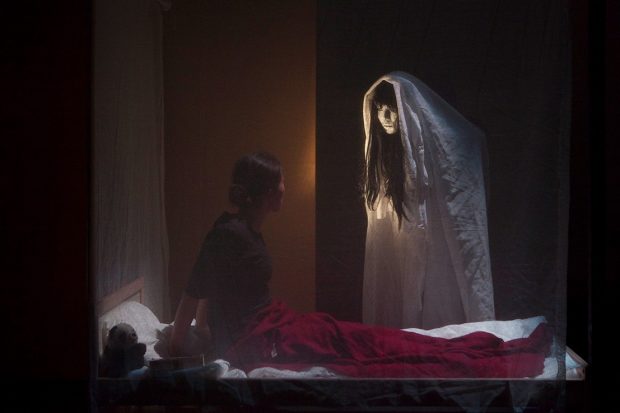 The Japan Foundation is now accepting proposals for projects, which take place between 1st April 2018
and 30th June 2019, for Touring and Collaboration grants. To apply for the programme, please read the
following guidelines carefully, and complete the attached Application Form and submit it along with other necessary materials to the Japan Foundation offices in Europe (See guidelines) no later than 31st October 2017 (receipt deadline).
The
Performing Arts Japan (PAJ) Programme for Europe
is an annual grant programme which is designed to provide financial assistance to European organisers such as festivals, theatres, or arts promotion companies who are planning Japan related performing arts projects in Europe.
Eligible PAJ European countries:
Applications for this programme can only be accepted from organisations who are based in the following
countries – Albania, Andorra, Austria, Belgium, Bosnia and Herzegovina, Bulgaria, Croatia, Cyprus, Czech Republic, Denmark, Estonia, Finland, France, Germany, Greece, Hungary, Iceland, Ireland, Italy, Kosovo, Latvia, Liechtenstein, Lithuania, Luxembourg, Macedonia, Malta, Moldova, Montenegro, Monaco, the Netherlands, Norway, Poland, Portugal, Romania, San Marino, Serbia, Slovakia, Slovenia, Spain, Sweden, Switzerland, the United Kingdom, Vatican City.

There are two grant categories: 
Touring Grant
 and 
Collaboration Grant
.
TOURING GRANT:
 assists the 
final presentation stage
 of Japan-related performing arts projects in which the Japanese artist is included 
in the tour
 at multiple locations in Europe.
COLLABORATION GRANT:
 assists the 
development stage
 of a project in which Japanese and European artists work collaboratively in order to create a new work that has the potential of being developed into a touring project in the future.
Grant Coverage (Part of the following expenses):
a) Expenses for invited Japanese artists/professionals:


International airfare (discounted economy class)


Travel costs within Europe


Lodging and Per Diems


Freight


b) Expenses for the Translator/Interpreter:


Translation and interpreting costs (between Japanese and European languages) related to the project


Application Deadline: 31 October 2017
Notification of Results: April 2018
To date, PAJ Europe has funded 136 projects (including 73 touring and 63 collaboration projects) of
Japanese performing arts in both traditional and contemporary art forms. In the 2017-2018 fiscal year, 8
projects (3 Touring and 5 Collaboration projects) were selected under the programme, for a total amount of €77,794.
Download
PAJ Europe guidelines
Image: KWAIDAN, Rouge28 Theatre, tour to Poland, Denmark and Greece supported by PAJ Europe grant in 2017-18 grant round.