Latvia | 2023 #NDPCbootcamp for cross-innovation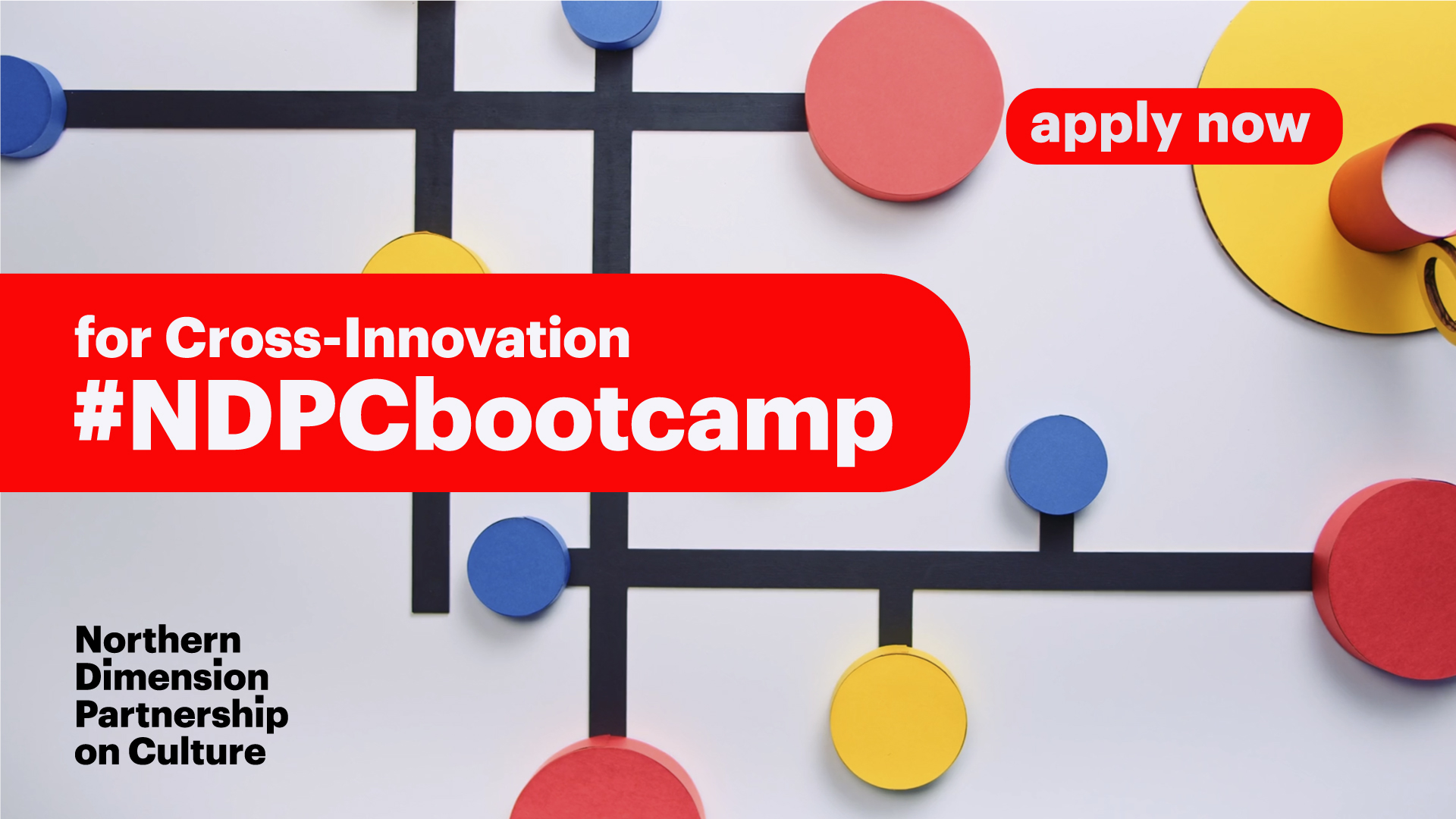 The Northern Dimension Partnership on Culture (NDPC) invites practitioners from the Cultural and Creative Sectors (CCs) and professionals from other sectors to apply for the #NDPCbootcamp, which will take place from 31 May to 4 June 2023 in Līgatne, Latvia.
The #NDPCbootcamp is open to practitioners from Denmark, Estonia, Finland, Germany, Iceland, Latvia, Lithuania, Norway, Poland and Sweden.
About the Bootcamp
This year the bootcamp will bring together 10 practitioners from the CCSs and 10 practitioners from other sectors for cross-sectorial exchange and to enhance collaboration skills. The aim of the bootcamp is to seed new perspectives and collaborative innovations long after the event.
The upcoming bootcamp will be about mutual learning, exchange, networking, inspiration and collaboration.
Applicants should apply if they are:
Interested in gaining new knowledge and inspiration about creative cross-innovations
Eager to learn how to establish new formats of cross-sectorial collaborations
Looking for fresh perspectives on your day-to-day professional challenges
Excited to connect with diverse peers with similar interests
What is provided
The NDPC will provide accommodation, meals, coaching, content and the equipment required for the Bootcamp. The selected participants will need to cover their own travel costs to Riga and back.
There are also 4 Bootcamp travel grants available for those in need.
Deadline: 12 March 2023