Korea | Incheon Art Platform AIR 2019 open call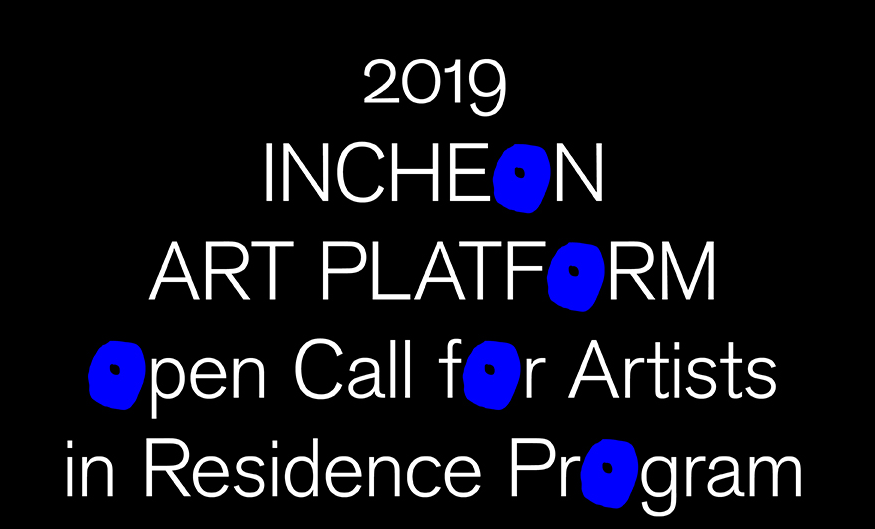 Incheon Art Platform in Korea (IAP) is pleased to announce OPEN CALL for international artists for the IAP Artists-in-Residence Program 2019. The call is open only to international artists in the Visual Arts (painting, installation, photography, video, media art, community art etc.)
As a cultural complex for the arts, IAP aims to develop its residency program as a space for creative experiments; where artists from diverse practices are encouraged to collaborate and exchange with one another in order to form alternative discourse in contemporary art.
One artist (individual or duo) will be selected for each of 3 x 3 month residency periods in 2019.
International artists applying should be aged over 25 and have good English language skills.
For more information, please refer to the section of our website (www.inartplatform.kr).

* Application Period : November 19th - November 27th, 2018
* Application Deadline : 6PM (KST), November 27th, 2018

Incheon Art Platform is a multiplex cultural arts center located in Haen-dong, Jung-gu, Korea. The site was purchased and developed by Incheon Metropolitan City, and is transforming the turn of the century structures and nearby buildings as part of the old downtown restoration project. IAP operates under the patronage of the Incheon Arts and Culture Foundation with the artists-in-residency program at its core. The program fosters the creation of new art by supporting artists and research scholars from a variety of backgrounds.
Incheon Art Platform's historic and strategic location enhances the area's comprehensive revitalization efforts, provides a new focus and perspective towards culture and the arts, and offers a nurturing venue for productive creativity from art's active production to its criticism and dissemination. IAP engages the public in artistic discourse through its education and arts programs, which the city of Incheon actively promotes as it joins the global art community. Both IAP and Incheon city continue to support the effort to realize the dream of creating a cultural city, and endeavors to promote an international and creative dialogue between artistic communities and audiences from all around the world.