Korea | Asia Culture Center 2023 Residency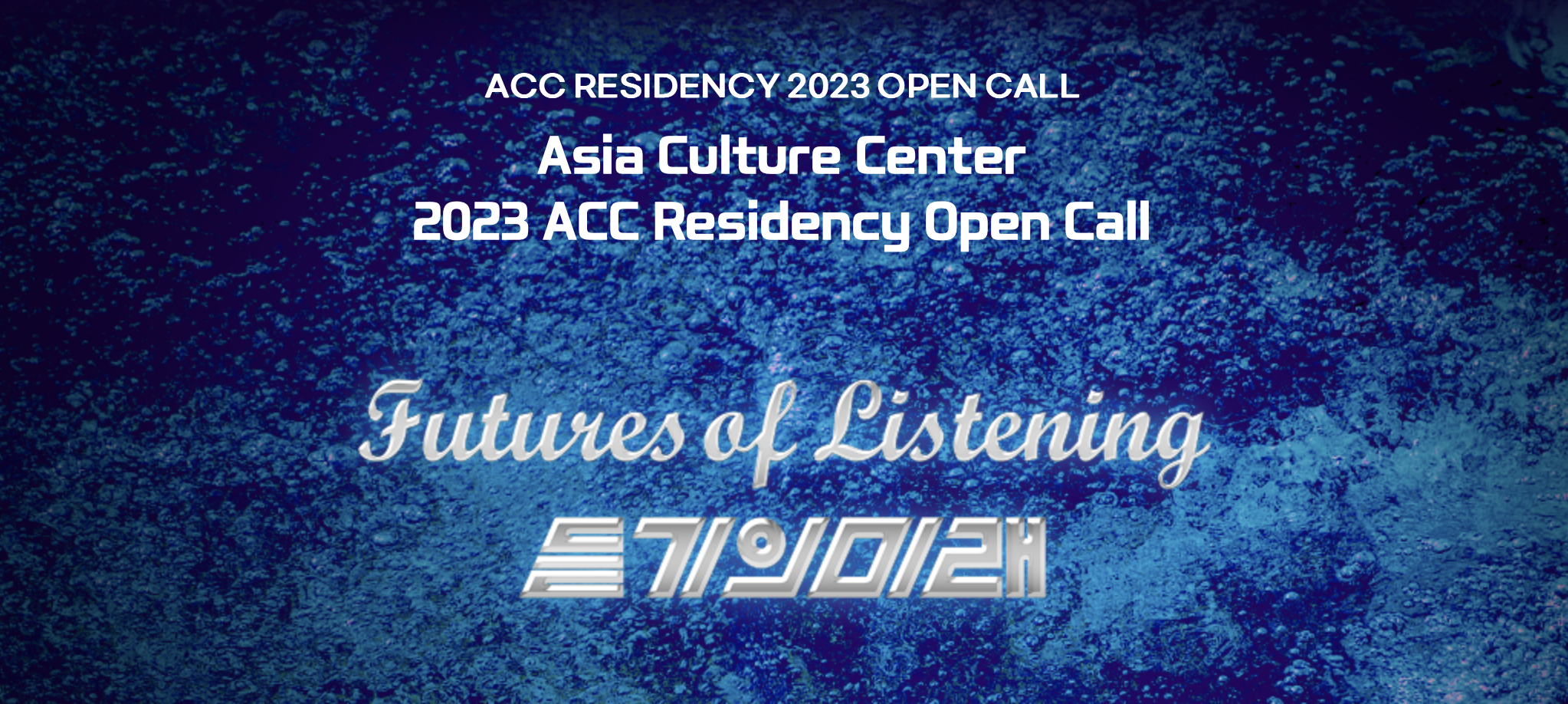 The Asia Culture Center (ACC) is seeking researchers, artists, creators, or technicians for the 2023 ACC Residency "Futures of Listening", from May to October 2023 in Gwangju, Korea.
ACC is an international artistic creation and production centre that explores the new contemporariness in Asia. Each year, the ACC Residency reviews the timeliest real-world issues to select a research topic. In 2023 the residency is being held in conjunction with the ACC Sound Art Lab.
The "Futures of Listening" residency is open to participants from every field of creative endeavour, including researchers, artists, creators, and technicians who are making their first attempts at soundscapes. A total of 8 artists/artist groups will be selected and there will be a showcase in November 2023 (approximately 2–3 weeks).
Eligibility
Applicants of any nationality aged 19 or older
Must not have any prior ACC Residency experience
Must be capable of communicating in Korean and/or English
Selection criteria
Artists, researchers, engineers, and more, with an interest in soundscapes (potential areas include visual arts, design, media art, interdisciplinary art, technology, and humanities)
Those who will not be a full-time employee
Those with the planning and production skills needed to propose and realise a new project
Support provided
2,000,000 KRW/month
15,000,000 KRW/artist (group) for project support
An individual workroom at ACC
Open studio showcase exhibition at ACC Asia Plex Studio
Individual accommodation provided (one unit per person)
Airfare for international artists
Accommodation and other forms of support are available through the showcase period, while creative support is offered for a 6-month period between May and October.
Deadline: 5 February 2023