Ireland | Artlink visual artist residencies 2021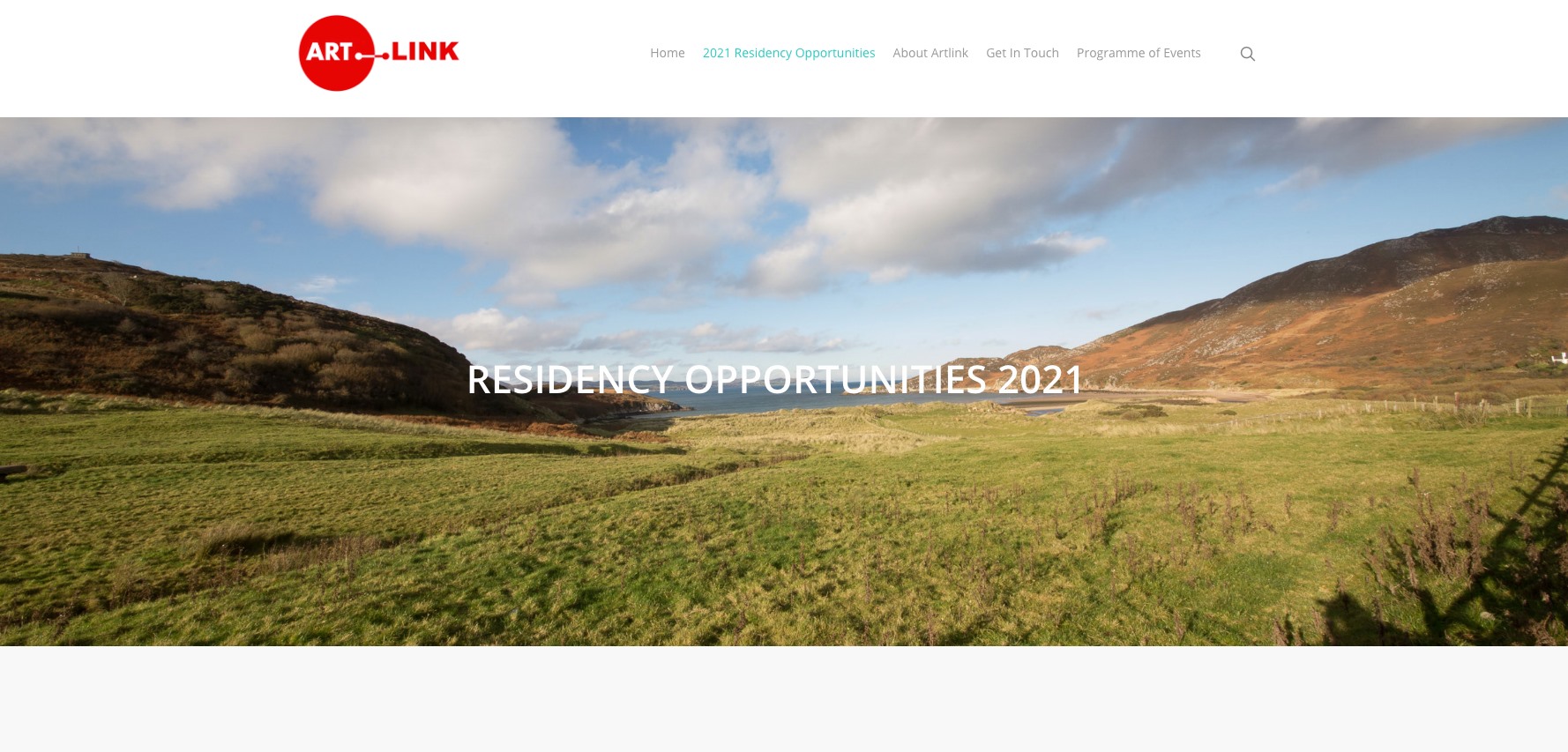 International artist residency opportunities at Artlink in rural County Donegal, Ireland. One of the four residencies offered for 2021 is open to a visual artist living anywhere in the world.
The Artist-in-Residence scheme is open to professional Visual Artists working in any discipline including but not limited to: sculpture, photography, painting, installation, and video.
Deadline for applications: 10 January 2021
Residencies will take place from March till December 2021, and last for four weeks (This can be split into two or more visits). During the residency artists are expected to develop new work or new ideas responding to the unique site and surrounding areas, and engage with the local community and Artlink members. Resident artists are expected to actively create within the studio space for at least 20 hours a week and be willing to hold open studio hours with the public for a minimum of one day a week. Public engagement could take the form of artist talks, workshops, demonstrations or other events.
Artists will be paid a fee of €6500/€5000 for undertaking the residency. The residency fee covers all travel, accommodation, materials, living expenses and artist's fee. The selected artists are responsible for arranging their own accommodation and travel and managing their budget as appropriate.
There are four residencies and the associated fees are allocated as follows:
1 x Visual Artist living anywhere in the world [INTL] €6500
1 x Visual Artist living and working in Austurland / East Iceland[ICE] €6500
2 x Visual Artist living and working in Ireland[IRL] €5000

The [INTL] residency is open to any artist living and working outside the island of Ireland, and the [IRL] Residencies are open to any artists living and working on the island of Ireland including Northern Ireland.
Artlink is a thriving artist-led visual arts organisation, formed in 1992, based at Fort Dunree, Inishowen, County Donegal. It exists to support the ambitions of local, national and international artists at all stages of their professional career. Artlink also makes a valuable contribution towards the creative development and wellbeing of the local community and helps build a strong sustainable culture and economy in the region. This is achieved through a programme of regional, national and international exchanges and residencies, solo exhibitions by local artists, practical creative workshops and participatory community events. In an area packed with ancient history and breathtaking scenery, Artlink connects and inspires people to produce creative projects uniquely rooted in 'place' and inspired by this rural, coastal context.