India | Sangam House writer residencies 2015-16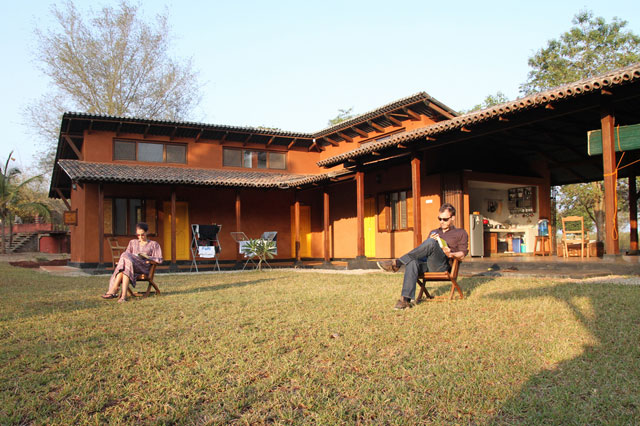 Sangam House, near Bangalore, S. India aims to bring together writers from around the world to live and work in a safe, peaceful setting. Applications for 2015-16 residencies open, with fellowships available in various categories.
Deadline for applications: 30 June 2015
Sangam House will be located this season at Nrityagram, 40kms outside the South Indian city of Bangalore. Nrityagram (which means 'a dance village') is home to an Odissi gurukul, a teaching school for one of the classical dance forms of the sub-continent. Additionally, it is home to a dance repertory company that performs all over India as well as in other parts of the world.
The 2015-2016 Sangam House session dates are: 2 October 2015 to 29 January 2016.
Fellowships
All applicants are automatically considered for the appropriate fellowships.
The 
Bhoomija Fellowship
 supports writing in Kannada.
The 
Bianca Pancoat Patton Fellowship
 supports the work of young women writers from India.
The 
Dhvani Fellowship
 (sponsored by 
Aditi: Foundation for the Arts
) supports the work of translators working in and out of Indian languages.
The 
Eternal Vada Fellowship
 supports the residency of an American writer.
The 
Lavanya Sankaran Fellowship
 supports new writing from India.
The 
Murasaki Fellowship
 supports the residency for a fiction writer.
The 
Nevatia Fellowship
 supports non-fiction writing in English, especially in the areas of social and cultural change.
The 
Prakriti Foundation Fellowships
 support writing in Tamil and other Indian languages as well as writing by non-resident Indians.
A donor who wishes to remain anonymous supports contemporary writing in Hindi.
NOTE for applicants: A residency at Sangam House covers only board and lodge. Writers are required to cover travel costs to and from our location.
How to Apply:
All applications must be submitted electronically. Instructions and forms can be found at 
sangamhouse.submishmash.com/submit
To be considered for a 2015-2016 residency, your application (including separate letter of recommendation) must be received electronically by the end of the day, 30 June 2015.
Image: Reading Hour. Picture by DW Gibson