Hong Kong | job opportunities at Asia Art Archive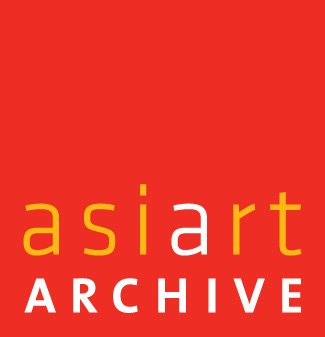 Asia Art Archive (AAA) in Hong Kong currently has two job openings. AAA is recruiting a
Head of Research
and a
Managing Editor
for its new website. Both positions are full-time, based in Hong Kong, and expect a high level of experience and skills from the ideal candidate (see job specification details).
Art is knowledge. Asia Art Archive is a catalyst for new ideas that enrich our understanding of the world through the collection, creation, and sharing of knowledge around recent art in Asia.  
Principles guiding our work
:


To work collaboratively;


To shine new light on how recent art from Asia is framed;


To address imbalances in art history;


To make the invisible histories visible and legible;


To build foundational steps towards an expansive art history.


The Head of Research is responsible for articulating and strengthening AAA's role as a platform for new research, knowledge, and ideas. The Head of Research works with the Executive Director to set research and content priorities in line with AAA's vision and the wider context of the field, while driving projects against this framework. The individual builds AAA's networks, engages leading professionals, and expands and sustains institutional partnerships. As a key voice within the arts community, the Head of Research takes a macro view of the field and develops innovative approaches to strengthen 'research infrastructures', including research grants and tools. In addition, the Head of Research helps the Executive Director to develop long-term organisational strategies, including budgeting, to strengthen the team and institution.
The Head of Research manages AAA's team of Researchers in offices in Hong Kong, Shanghai, and New Delhi. The Research team collects, creates, and shares material aligned with AAA content priorities and generates propositions through writing and participation in workshops and symposia.
See website
for the Responsibilities, Qualifications of the Ideal candidate and how to apply.
PLEASE NOTE: there is no published deadline for applications for the Head of Research job, the date given in this notice is purely indicative!
AAA launches a new website at the end of 2016 aimed at activating AAA's content through a user-friendly interface, increased editorial content, and partnerships with third-party platforms.
The Managing Editor will lead the strategic planning, production, and presentation of web content that reflects the collections and organisational voice of Asia Art Archive. AAA's editorial content is aimed at activating discussion amongst its users relating to critical issues in the field of contemporary art; additionally, to increase visibility and discoverability of AAA's collections and projects. This role will oversee the website's IDEAS section, an online 'magazine' of writing and conversations drawn from AAA's collections and content priorities.
The Managing Editor will direct the Editorial team and work closely with other departments to ensure timely production and smooth delivery of content. The Managing Editor will work with AAA's Communications Manager to shape AAA's public-facing communications through multiple platforms. The candidate must think holistically about content, audience, and organisational voice, and be an experienced writer and editor who is active in social media.
See website
for the Responsibilities, Qualifications of the Ideal candidate and how to apply.
Deadline for applications (Managing Editor): 1 October 2016