Asia Art Archive seeks Head of Research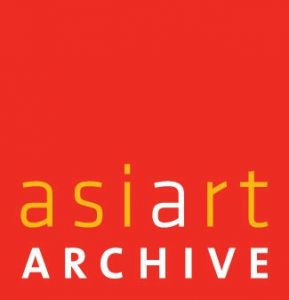 Asia Art Archive (AAA)
seeks a
Head of Research
(full-time, Hong Kong-based). The Head of Research is responsible for articulating and strengthening AAA's role as a platform for new research, knowledge, and ideas. The position requires a well-qualified candidate with fluency in English and at least one Asian language (see full qualifications list).
A second AAA job opening is for a 
Development Assistant
(deadline for applications: 31 January). The role requires participation in the planning and execution of patron events and engagement activities, fundraising, and new initiatives that will launch in 2017. Among other requirements is fluency in English and Chinese.
Art is knowledge. Asia Art Archive is a catalyst for new ideas that enrich our understanding of the world through the collection, creation, and sharing of knowledge around recent art in Asia.  
Principles guiding our work
:


To work collaboratively;


To shine new light on how recent art from Asia is framed;


To address imbalances in art history;


To build foundational steps towards a generous art history.


The
Head of Research
is responsible for articulating and strengthening AAA's role as a platform for new research, knowledge, and ideas. The Head of Research works with the Executive Director to set research and content priorities in line with AAA's vision and the wider context of the field, while driving projects against this framework. The individual builds AAA's networks, engages leading professionals, and expands and sustains institutional partnerships. As a key voice within the arts community, the Head of Research takes a macro view of the field and develops innovative approaches to strengthen 'research infrastructures', including research grants and tools. In addition, the Head of Research helps the Executive Director to develop long-term organisational strategies, including budgeting, to strengthen the team and institution.
The Head of Research manages AAA's team of Researchers in offices in Hong Kong, Shanghai, and New Delhi. The Research team collects, creates, and shares material aligned with AAA content priorities and generates propositions through writing and participation in workshops and symposia.
Responsibilities
:


Work with Executive Director to set content priorities for AAA;


Develop and implement content and research strategies;


Build institutional partnerships and develop meaningful dialogue with academics and funders;


Manage AAA's team of Researchers and Research projects;


Grow research communities engaging with AAA through research grants, fellowships, and programmes;


Participate in professional public forums;


Represent and be a key spokesperson for AAA in public platforms;


Support relevant fundraising efforts and patron development;


Align all work with AAA's vision and mission to share knowledge and research.


Qualifications of the Ideal candidate
:


Minimum 8 years experience working in academia in art history, or other relevant disciplines, and/or conducting research in a cultural institution;


Post-graduate degree or equivalent;


Experienced in presenting to external audiences;


Strong networks in art history academia and cultural institutions;


Experienced in managing a team and timelines; meeting targets and budgeting;


Fluency in English and at least one other Asian language;


Excellent verbal and written communication skills;


Ability to lead a team and multi-task;


Shares knowledge and research generously.


To apply, please send a CV, cover letter including expected salary, and two writing samples to sally@aaa.org.hk. Only shortlisted candidates will be contacted for an interview.
AAA is committed to equal employment opportunities.
Please note: there is no deadline for applications on the AAA website. 31 March 2017 was the published deadline on the notice on
CIMAM website
. You are advised to submit your application as early as possible and ensure applications are still being received.