Greece | Between the Seas performing arts residency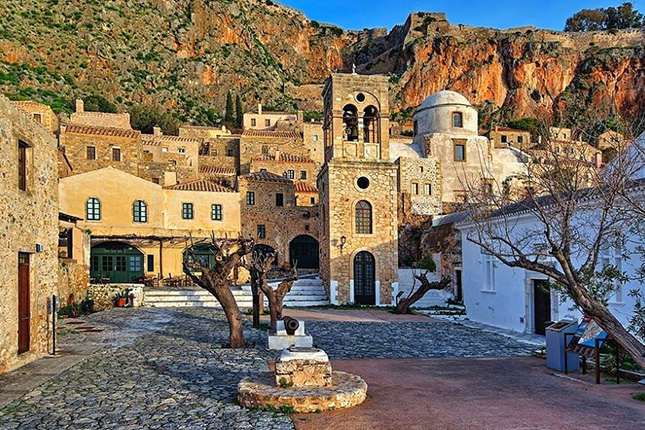 Between the Seas in collaboration with the culture space Kymothoi, invite Mediterranean artists and artists working on Mediterranean themes to spend one week in residency in the gorgeous Mediterranean medieval town of Monemvasia, in Southern Greece, to work and develop their project in performing arts fields.
Selected artist(s) will receive studio space and accommodation for up to one week. During the residency artists will be invited to explore the region and engage with the local community through discussions, workshops and performances. At the end of the residency, artists will present a public performance for the local audiences.
The call is addressed to emerging and established artists from the Mediterranean; or artists from all over the world whose work engages with the Mediterranean (in terms of themes, performance styles and traditions, sociopolitical questions etc) who work in the fields of dance, theatre, music, puppetry, playwriting and theatrical translation.
The town of Monemvasia is a heritage site of unique beauty and history situated right on the Aegean coast, in a predominantly agricultural region at a distance of 4 hours drive from Athens. Our goal with the BTS residency is to enrich the local cultural life in a sustainable way and advocate for international exchange beyond the urban centres, on a people-to-people level. In this context, we are very interested in bringing artists who are driven by a desire to interact and share with the local community and who are open to allowing the landscape to inform their work and creative process.
What is offered by BTS and Kymothoi:
• Fully equipped studio space for rehearsals
• Accommodation (in shared housing) for up to 7 nights
To be covered by the artist:
• Airfare and local transport
• Daily expenses
Timeframe:
Residency takes place between August 30th to September 23rd 2019, for one week. Exact dates within that time period will be decided together with the selected artists.
Deadline: March 1st 2019