Francophonie cultural mobility programmes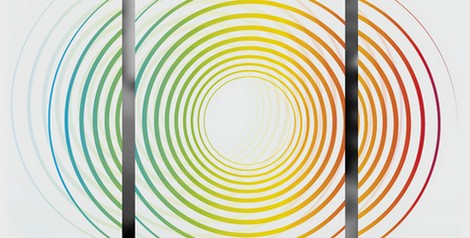 Applications are invited from eligible individuals and organisations for two cultural mobility initiatives of the Organisation Internationale de la Francophonie. 
« En Scène ! » 
offers grants in performing arts field for touring and network building. 
« Édition Limitée » 
supports training  of fashion designers and creators of luxury articles.
There are specific conditions for eligibility and all the information for applicants is in French.
Check the
map of the Francophonie member countries
to see if you may be eligible to apply. This includes Austria, Belgium, Bulgaria, Cambodia, Cyprus, Croatia, Estonia, France, Greece, Hungary, Laos, Latvia, Lithuania, Luxembourg, Poland, Czech Republic, Romania, Slovakia, Slovenia, Switzerland, Thailand and Viet Nam.
Application deadlines:
Programme « En Scène ! » deadline: 30 March
Programme « Édition Limitée » deadline: 15 April
Programme « En Scène ! »
(Filière théâtre, danse et musique) :
• Pour les structures des pays francophones du Sud et ceux d'Europe centrale et orientale, il s'agit d'encourager la consolidation des réseaux de professionnels régionaux et l'interaction de différents acteurs/espaces artistiques et culturels autour d'un projet commun inscrit dans une dynamique territorial.
• Pour les Pays du Nord, il s'agit de valoriser la complémentarité des compétences avec les structures des pays francophones du Sud. L'échange d'expériences et de savoir-faire pertinents, ainsi que le soutien aux actions conjointes. Ces projets doivent mettre en évidence les niveaux élevés de participation et d'implication des parties prenantes.
Download programme guide
 - NOTE this programme is also open to venues and festival organisers around the world programming specific eligible Francophonie country performances
Programme « Édition Limitée »
 : La Francophonie s'investit dans le secteur de l'artisanat de luxe, par un accompagnement dédié aux créateurs de ce secteur. Ce programme de repérage des talents, a pour vocation de leur faciliter l'accès à une formation spécifique de haut niveau.
Download programme guide
This programme is open to applications from: fashion designers and stylists aged 20-35 years, residing and working in Francophone countries of the 'South', of Central and Eastern Europe, members of the Francophonie. (Les créateurs de mode, stylistes âgés de 20-35 ans, résidant et travaillant dans les pays francophones du Sud, de l'Europe Centrale et Orientale, membres de la Francophonie.)