France | H+F Curatorial Grant 2012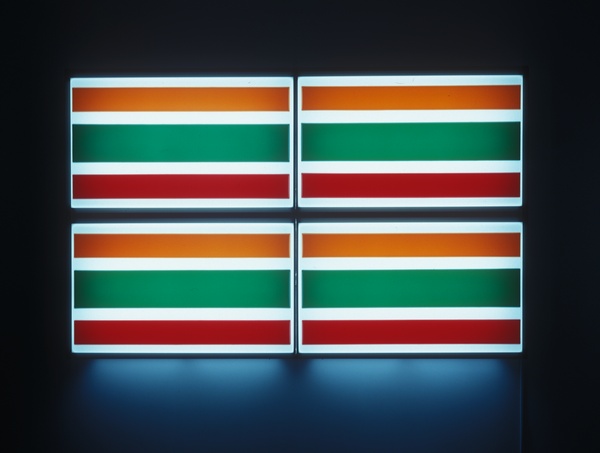 [caption id="attachment_15664" align="aligncenter" width="600" caption="Masato Nakamura Type B,2006 (Collection of FRAC Nord-Pas de Calais)"]
[/caption]
The "H+F Curatorial Grant 2012" is an ambitious and original initiative which allows the FRAC Nord–Pas de Calais (Dunkirk/France) in close partnership with the private collector Han Nefkens (H+F Collection), to give young international curators the opportunity to participate in the development of exhibition projects based on the collection.
This grant which was launched in 2007 offers emerging art coordinators and curators a unique infrastructure and environment with free access to a research and documentation centre as well as to one of the best French collections of contemporary art. The FRAC acts as the first intermediary for these future professionals of contemporary art by helping them to develop and implement their projects.
Han Nefkens (H+F Collection) and Hilde Teerlinck (Director of the FRAC Nord-Pas de Calais) will select the new candidate. The selected person will become part of the FRAC's team as an assistant curator, coordinating local, national and international exhibition-projects. The grantee selected for the period of 12 months will also be responsible for the coordination of ArtAids projects wich focus on creating awareness about HIV/Aids and tackling the stigma connected with it. See 
http://www.artaids.com
She / he will receive in exchange a grant for 12 months (2012) that will help finance her/his living and travel expenses.  An excellent knowledge of Dutch and English is required, knowledge of French would be helpful. The candidate will have to install her/himself in Dunkirk for the mentioned period.
This project has been made possible thanks to the generous support of Han Nefkens (journalist, writer and art collector), which enables the FRAC Nord-Pas de Calais to reinforce the development of a strong and active policy of patronage around its activity.
Please send your application containing a recent CV (including a photograph), a exhibition project based on the collection of the FRAC Nord-Pas de Calais (max 1 A4) and an motivation letter
before October 30th, 2011
 to:
FRAC Nord-Pas de Calais
 : Hilde Teerlinck, 930 avenue de Rosendaël, 59240 Dunkerque (France)
Tel. 03 28 65 84 20
http://www.fracnpdc.fr
project@fracnpdc.fr
NOTE: extended deadline to 30 October (check website)