France | Fondation Fiminco residency call for curators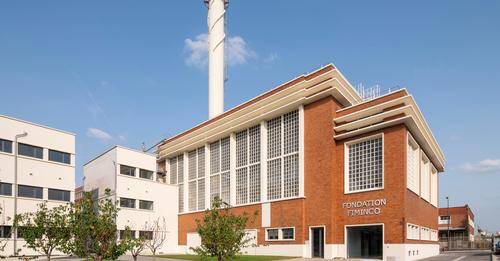 Fondation Fiminco is launching a call for curators for a six-month research, creation and production residency taking place in Romainville (Seine-Saint-Denis), on the outskirts of Paris. The residency is open to emerging curators as well as curators with significant professional experience, living in France and abroad.
The curatorial residence is part of the dynamics of Fondation Fiminco's art residency program which welcome jointly 16 international artists in residence all at once for a period of 11 months, from September 2021 to July 2022.
The curator will have the opportunity to implement an artistic programme as well as to curate the artists in residence's exhibition in the spring 2022.
A 10,000 euro research grant will be allocated to finance the research and curatorial project as well as a 20,000 euro production grant for exhibitions and other types of events organised by the curator during the residency programme. The artists in residency's exhibition will also benefit from a complementary budget. The Fondation will also pay for a return trip to and from the resident's country of origin and provide accommodation during the residency.
The residency is aimed at artists residing in France or abroad, without an age limit, who can demonstrate a professional practice, either emerging or established.

A jury composed of art and culture professionals will establish a shortlist of candidates based on their application. Pre-selected candidates will then be invited for an interview (in person or via videoconference) taking place in December 2021.

Applications can be written either in French or English. It must be submitted by email only to the following address: residency [​at​] fondationfiminco.com before November 30, 2021
Calendar
November 30, 2021: Application deadline
Early December 2021: Interviews with shortlisted candidates
End of December 2021: Announcement of the selected candidate
January 2022: Beginning of the residency
July 2022: End of the residency
Deadline: 30 November 2021
Download guidelines