France | Camargo Foundation Core Program 2022-23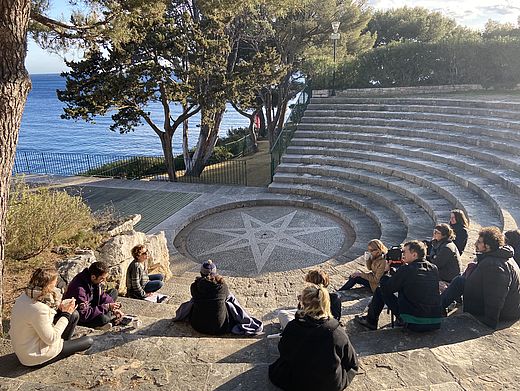 Camargo Core Program 2022—2023: The call for application is now open for residencies in Fall 2022 and Spring 2023 at the Camargo Foundation in Cassis, France.
The Camargo Foundation prizes diversity and welcomes applicants from all countries and nationalities, representing a broad range of creative thought and practice. Three main categories for applicants are available (Scholars, Thinkers & Artists), with several subcategories for artists' applications.
The purpose of the residency is to Research, Experiment & Create: Applicants must submit a proposal of work they would like to accomplish during their residencies. Proposals may include specific projects to develop or complete (e.g. a book, film, composition, artwork, etc.) or research into a particular topic or issue, in advance of writing or creating a work of art. Research projects should be pertinent to the Fellow's field. The Camargo Core Program welcomes both open-ended exploration, or more focused works.
The Core Program is the flagship program of the Camargo Foundation. Since 1971, the Camargo Foundation has awarded residencies to nearly 1,000 individuals as part of its mission to support groundbreaking research, experimentation, and interdisciplinary approaches in the Arts and Humanities. Each year, an esteemed panel of scholars and arts professionals selects 18 individuals or teams.
The deadline to apply is October 1, 2021.