France | Camargo Foundation Core Programme fellowships call 2021-22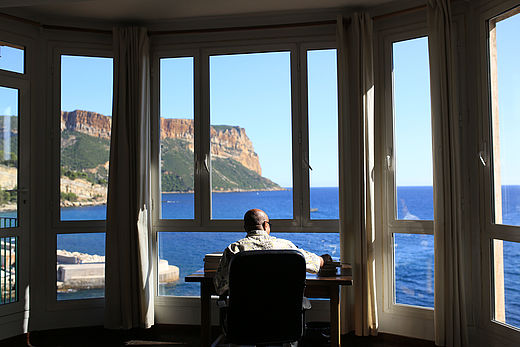 Camargo Foundation celebrates its 50th anniversary in 2021. During the past five decades, the Foundation has welcomed nearly 1000 accomplished artists, scholars, and thinkers from all over the world to Cassis, France, offering time, space, and a vibrant community to inspire collaboration and exchange. Applications are open for the Core Programme fellowship residencies in 2021-22
The Core Programme, which was initiated in 1971, awards 18 international fellowships in the Arts and Humanities, supporting research and experimentation that challenge the borders of academic and artistic inquiry while promoting cross-disciplinary and cross-cultural exchange. With the flagship Core Programme at its centre, in recent years Camargo has embarked on various collaborations with local and international organisations to forge a wide variety of new programmes that further enhance the Foundation's mission.
The Camargo Foundation prizes diversity and welcomes applicants from all countries and nationalities, representing a broad range of creative thought and practice. Three main categories are available (scholars, thinkers and artists) and several subcategories for artists' applications.
The Camargo Core Programme consists of fellowship residencies that span 6 to 11 weeks. The dates for 2021/2022 are:
Autumn 2021: 8 weeks from 8 September to 3 November.

Spring 2022: 6 weeks from 15 February to 29 March, 8 weeks from 15 February to 12 April, or 11 weeks from 15 February to 3 May.
A stipend of 250 USD per week is provided, as is funding for basic transportation to and from Cassis for the Fellow for the residency. A special grant for parent artists (in all disciplines) is also available, thanks to support provided by the Sustainable Arts Foundation, whose mission is to support artists with children. This supplementary support ranges from USD 500 to USD 1000 depending on need, length of stay, and family circumstance.
Deadline: 1 October 2020