Flaggfabrikken Contemporary Art residency in Norway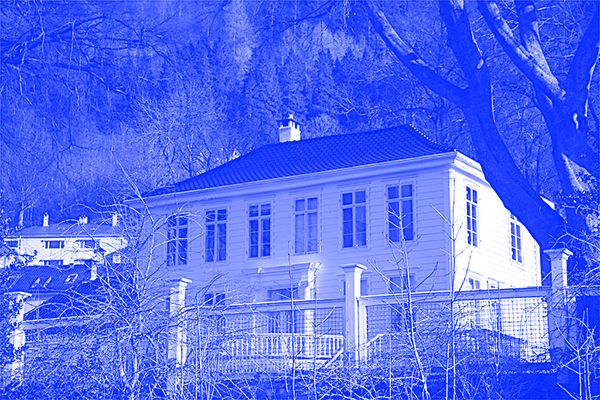 Flaggfabrikken – Center for Contemporary Art is offering the opportunity to undertake a one month residency for four artists in Bergen, Norway. With the financial support from the municipality of Bergen we will offer each artist: a studio, accommodation, paid travel expenses (Maximum 5000 NOK) and a daily allowance 200 NOK/day during the artist's stay.
The selected group of artists will be invited to stay at the Christinegard mansion from October 12th to November 12th. Each artist will be provided their own room within the mansion and studios will be within a small commute. Each resident will have their respective studios at the following Bergen based art institutions.
Flaggfabrikken
,
Bergen Atlier Group
,
Bergen Center for Electronic Arts
and
SOMA
All studios collectives are providing +20 meter2 studio space with windows directed to Bergen fjords. Each collective also has shared kitchen space with various artistic facilities and equipment. The Mansion is a luxury complex 5 minutes to the downtown core. It has a fully equipped large kitchen, fully functional fire place, large shared bathroom, multiple living rooms, a large balcony and 400 meter2 front yard.
During the residency the artist will be expected to give a small talk on his/her work for local artists and curators. Application for Norwegian citizens or residents is not possible.
Deadline for applications: 17 June 2014
Number of participants 4
Flaggfabrikken is using the
Curatron software system
as its method to define the artists within the group of the residency. Curatron is an online software tool developed to involve artists directly in the curatorial selection process. Each artist applying for the residency can view the entire pool of applicants and select other applicants they would like to spend their residency with. Curatron then calculates the final group from every applicants selection.
Apply here: curatroneq.com