Nordic Artists Centre Dale - residency call 2022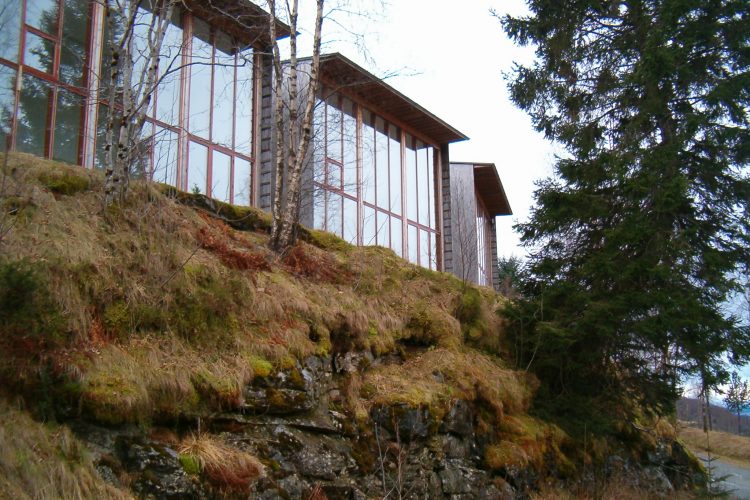 Nordic Artists Centre Dale has an open call to professional visual artists, designers, architects to apply for a three (3) months duration in 2022. Curators are eligible to apply for a one month residence. Note that restrictions due to COVID-19 may mean that the residency is rescheduled to 2023.
Applicants from outside the Nordic region are expected to have a good command of the English language. Note: The program is not available for students.
ABOUT
The residency at the Nordic Artists' Centre includes a monthly grant of NOK 11.000,-. Travel costs will be covered within a limit of NOK 5.000,-. Living and working spaces are for free.
The centre has five private residency houses, one for each artist. Five 50 m² studios with a 6 meter high ceiling and a north-lit panorama window wall. An additional common studio and carpenters workshop furnished with a good selection of equipment and power tools are also at disposal. The artists' lodgings are fully equipped, and provided with wireless internet access.
APPLICATION DEADLINE: April 20th 23:59 CET, 2021
NOTE 1:
Due to Covid 19, foreign artists supposed to stay in 2021 may be transferred to 2022. If so, very few, if any, new foreign artists will be selected for 2022. The applications received from foreigners will, if this is the case, be evaluated for a stay in 2023 without needing to reapply next year.
We regret this circumstances, but hope for understanding in a still uncertain and difficult time.
NOTE 2: Foreign artists who applied for a stay in 2021 will be considered for a stay in 2022, no new application required.
Location: NKD is located just north of Sognefjorden, on the westcoast of Norway. The location is in a rather secluded area, on a hilltop next to Dalsfjorden, at the edge of the forest and mountains. Dale is a typically small fjord community with some shops and a few cafes. The nearest town, Førde is one hour away by bus. Bergen, the nearest city is three hours away by bus and boat.