Finland | Global City Local City Labs - call for participation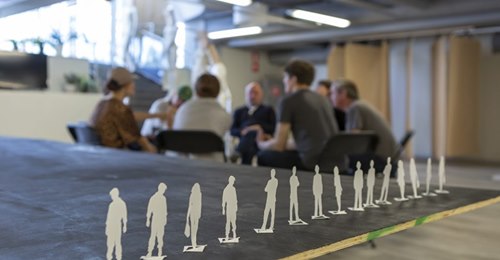 Open call for artists and curators to participate in Global City Local City - a new international laboratory platform, initiated as a collaboration between ANTI – Contemporary Art Festival in Kuopio, Finland, Reykjavík Dance Festival in Iceland and The Map Consortium in the United Kingdom.
The GCLC labs are an initiative aimed at bringing together artists and curators whose work centers upon hyper-localised or locally-responsive approaches to place. Art workers whose work perhaps relies upon the initiation of local collaborations, responds to local sites, or engages with local histories, situations or conditions.
The GCLC labs will be a platform for art making through experimentation, research and knowledge sharing – a platform for a community to gather and share experiences, approaches, questions and perspectives in relation to the making of hyper-localised locally-responsive work. The lab time will be divided up between artists and curators engaging in their own work and engaging in situations that facilitate dialogue and exchange.
Partially developed in response to the current mobility challenges – caused by the global pandemic – the lab will support artists and curators to participate remotely from their own base location. Particular formats and approaches will facilitate exchange between participants under these conditions – and special focus will be placed on how these emerging conditions are affecting the nature of their work.
There will be two labs in the year 2020:
Kuopio lab from October 20th to 31st
Reykjavík lab from November 10th to 21st
The labs do not require physical presence in the cities; we will facilitate your participation via a video communication tool.
For artists living in Finland or Iceland: Selected artists/curators living in Finland will be invited to stay in Kuopio throughout the lab dates and to work on the ground in a lab studio space; selected artists/curators living in Iceland will be invited to stay in Reykjavík throughout the lab dates and to work on the ground in a lab studio space. Travels to and accommodation in Kuopio will be covered for artists/curators coming from other cities of Finland.
Both labs will be formatted and facilitated by British artist group The Map Consortium and gather together 8 participants in total. A new group of 8 will be formed for each lab.
We offer a fee of 2000€ to each lab participant.
Eligibility:
Open to curators and artists from across the disciplines – from all over the world.
For the Kuopio, Finland lab work will take place in synchronisation with Eastern European Summer Time, and for the Reykjavík, Iceland lab work will take place in synchronisation with Greenwich Mean Time. Applicants should consider their availability for working within these timezones when applying.
Applicants should state their availability – and whether they have a preference for particular lab dates.
Applicants can either apply solo or as a pair. We have a particular interest in pairings of art workers that share a geographical location (live in the same city or town) that would like to use this lab to begin a dialogue between them. As such, applicants in pairs are encouraged.
The proposal deadline for all applicants is 13 September 2020 (at 23.59 Finnish/EEST time).