Film Lab | To Explore the Image of the Other | Apply Now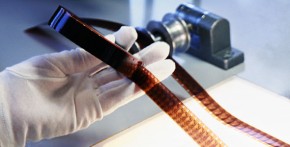 Film School at Gothenburg University, Sweden
, and
Centre for Film and Drama at Suchitra, Bangalor
 invite applications to its upcoming course FILM LAB - TO EXPLORE THE IMAGE OF THE OTHER, to be held simultaneously in Sweden, India and Turkey from 2nd April to 3rd May, 2013.
The overall theme of the course is tourism/activism in an intercultural context. The basic idea is that you, as a filmmaker, will explore how you and other film-makers portray images of people from other cultures/countries. The learning, by making the films and reflecting on the motives and urges that guided the filmmaking, is in understan-ding the creative process of filming in another culture/country. It looks at different ways of encountering the other. Fundamentally, the course is about how you, as a film student, will challenge your own assumptions, ideas and beliefs. You look into your own perspectives and attitudes, how you meet other people from other cultures, and what and why and how you choose to film.
The course is based on workshops, lectures, group discussions presentations, exercises and group work in the audio-visual field. The course includes independent study of concepts such as tourism and activism as well as studies of prescribed literature.
This course is a collaboration programme between the Valand Academy and Centre for Film and Drama's Suchitra School of Cinema and Dramatic Arts, Bangalore with the support of Region Västra Götaland´s Cultural Committee and the Faculty of Fine, Applied and Performing Arts at the University of Gothenburg. Two of the five weeks will be conducted in Istanbul, Turkey. Otherwise, the preparation and post-Turkey work and evaluation will take place simultaneously in Gothenburg, Sweden, and Bangalore, India.
Course teachers are
Cecilia Parsberg
and Prakash Belawadi.
TO APPLY - Provide the following information to  
film-fri@akademinvaland.gu.se
 and 
school@suchitra.org
 (copy, Indian students)
Name / First name:
Surname / Family name:
Address:
Zip / Postal Code:
Country:
Telephone / Phone number (mobile)
E-post/E-mail:
1.      Your application should consist of:
2.      Completed application form
3.      CV (maximum one A4 page)
4.      A short motivation for applying (max. one A4 page)
5.      A film of yours, max 10 minutes (link to Vimeo, YouTube or similar or submitted DVD or USB stick)
6.      Copy of your last academic qualification certificate
7.      A certified copy of the passport
If you have your movie on a DVD or a USB stick send it to:
School of Fine Arts, Film Application, PO Box 132, 405 30 Göteborg, Sweden.