18th International Short Film Festival in Drama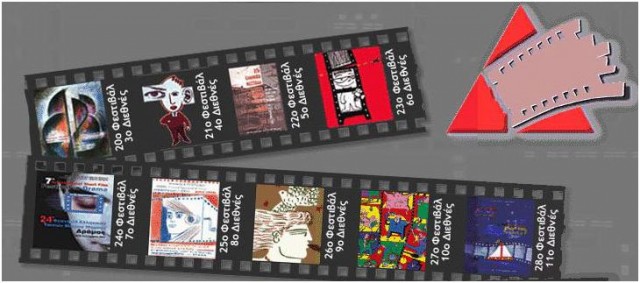 [caption id="attachment_6958" align="aligncenter" width="640" caption="18th International Short Film Festival in Drama"]
[/caption]
The 18th International Short Film Festival in Drama will be held in the city of Drama, in the district of Macedonia, Northen Greece, from 17 to 22 September 2012. Events held during this period will include the 35th Greek Short Film Festival, the 18th International Short Film Festival and other side events.
The Festival aims to promote short films and to develop a spirit of friendship and cooperation among filmmakers from all over the world.
CONDITIONS FOR ENTRY
Fiction, documentary and animation short films may participate, as long as:


Their production was completed after January 1, 2011.


Their final print of screening is available in 16 or 35mm, BETA (pal) or DCP.


Their running time does not exceed 35 minutes.


(The Festival Committee reserves the right to accept longer films in special cases.)
Only one film per participant will be accepted.
Each participant should fill in and sign the
entry form
. If the entry form is to be completed and sent by e-mail, the director and the producer(s) are required to send a signed copy by mail, as well.
ENTRY PROCEDURE
Applications should reach the Festival premises by April 30, 2012 at the latest and should include:


An entry form completed, signed and sealed by both the producer(s) and the director.


At least one photograph of the film. (format: jpeg or tiff 300*300dpi)


  At least one photograph of the director. (format: jpeg or tiff 300*300dpi)


 A complete dialogue list of the film in English.In digital copy.


A DVD copy of the film.(subtitled in English.


Filmography and Biography of the director.


The DVDs of the films that will be submitted to the Festival along with the entry form will remain with the archives of the Festival.
SELECTION
The screening copies of the films that have been selected by the Selection Committee for the competition should be received by September 1st, 2012 (Mailing address: Agias Varvaras 9, 66100 Drama, Greece). Any film that will not meet this deadline will be excluded from the competition. Only high quality standard prints will be accepted.
AWARDS
The Jury of the Festival consists of at least 5 members and awards the following Prizes:
THE GRAND PRIX PRIZE € 3,000
SECOND PRIZE € 2,400
BEST "SOUTHEASTERN EUROPE" FILM AWARD € 2,400
BEST ANIMATION FILM AWARD € 1,500
The Jury may also award other honorary distinctions for specific artistic achievements. Each prize is awarded to a single film and cannot be awarded ex aequo.
Please read the
Regulations
for more information on how to participate.
source: http://artservis.org/english/