Digital Collection Team Member | Asia Art Archive | job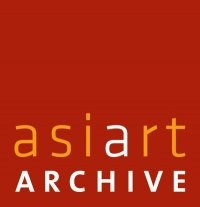 Asia Art Archive, one of the world's leading public resources for contemporary Asian art, seeks a dedicated individual to become a full-time member of the Library's Digital Collection team.
The successful candidate will be focused on building and maintaining the Digital Collection while assisting with day-to-day operations in the Library. This is an exciting opportunity to engage with primary material related to contemporary art while developing a career in a dynamic organisation.
Responsibilities:


Sorting and cataloguing material entering AAA's digital repository


Contributing to the preparation of digital items delivered through the Collection Online on AAA's website, particularly with regard to the enrichment of data and metadata


Providing day-to-day support for the Digital Collection and Library Teams


The ideal candidate will:


Be patient, organised, detail-orientated, self-motivated, and a team-player


Have proven knowledge of and involvement in the field of contemporary art


Have a relevant BA degree in the arts, preferably with a specialisation in art history, art theory, arts administration, or art practice


Be interested in exploring and learning new computing technologies


Be fluent in Chinese and English


Knowledge of or experience with cataloguing an advantage


For enquiries, please call Jaime Hsu at 2815 1112 or visit the AAA website. To apply, please send a cover letter and a detailed CV with expected salary and contacts of two referees to jaime@aaa.org.hk before 19 March 2012.
Only shortlisted candidates will be contacted.