Call for Proposals: HAF 2012 Production Grants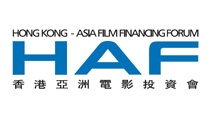 Hong Kong – Asia Film Financing Forum (HAF) is now accepting proposals from up and coming filmmakers and producers in the region. Touted as "Asia's premier film financing platform" where worthwhile projects can be connected to international financiers and other industry players every year, its 10th edition will also now accept non-fiction and documentary works. Next year's installment will be held from 19-21 March 2012 at Hong Kong Convention and Exhibition Centre.
According to Roger Garcia, Executive Director of the Hong Kong International Film Festival Society, "The move to include documentaries is a part of HAF's objective to showcase a wider range of talents."
A total of 25 to 30 projects will be selected to participate in HAF 2012, and the producer and director of each successful entry will be invited to present their project during the three-day event. Cash awards of up to HK$350,000 will be given to projects with outstanding originality, while we continue to support Chinese-language films with the HAF Script Development Fund and the all-new FOX Chinese Film Development Award – a "First Look Deal" with FOX International Productions and a prize of HK$100,000.
[caption id="attachment_5942" align="alignright" width="138" caption="HAF-financed, Cinemalaya film Bisperas (Intruders) by Jeffrey Jeturian"]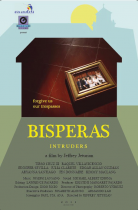 [/caption]
Submissions are now being accepted here.  The application deadline has been extended to 30 Nov 2011 (official announcement to be made on 11 Nov 2011). Information on selection criteria and required materials is available here. For enquiries, please feel free to contact us at haf@hkiff.org.hk.
This 2011, a total of 28 films were assisted by HAF.  A grantee from the Philippines, the Cinemalaya-produced Bisperas (Intruders) by Jeffrey Jeturian, recently bagged the Best Asian-Middle Eastern Film award at the recently-held 24th Tokyo International Film Festival.
The HAF is an initiative of the Hong Kong – Asia Film Financing Forum and the Hong Kong International Film Festival Society Limited.