Call For Entries | International Experimental Film Festival Romania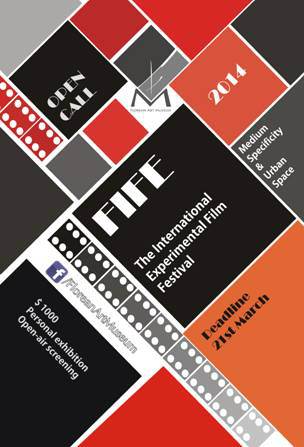 The Florean Art Museum, located within the magnificently leafy environs of Cerneşti, Romania has announced a call for entries for their 2014 International Experimental Film Festival. The festival will take place at the beginning of May and will be entirely held in the open-air. The festival is known as the enfant terrible of the Florean Art Museum and this year, encourages entries based on two themes: firstly, the specificity of experimental film as a medium and secondly, urban space.

The festival is particularly focused upon welcoming films and filmmakers from countries outside Europe as long as the artist is over 20 years of age and the submitted film is under fifteen minutes long.

Application form for entry
Terms and conditions

The themes for the International Experimental Film Festival were decided by Alexandra Mihali, curator at the Florean Art Museum, and further elaboration is provided below:
"The specificity of the experimental film as a medium

Hypothesis: Nowadays, the experimental film has an established place in the contemporary art being part of the artists' practice since the second half of 20th century. Experimental film is usually associated with the avant-garde and neo-avant-garde movements, a coming back to old practices being present today. This link with history determines its importance as a medium. Theme: We invite the participants to reflect through techniques and concept on the specificity of the medium they work with. What interests us most are those experimental films analysing their own existence and place in the contemporary art practice.

Urban space

Hypothesis: Alongside with the previously mentioned theme, which is rather conceptual, we also added a more common theme: reflection on the urban space. All experimental films selected for FIFE 2014 will be screened in open-air, in public spaces from Romania. Thus, we encourage participants to reflect on the environment which their films will be exhibited in. Theme: Even though this theme has already been analysed in the field of art before – mostly including political, social and even gender reflections – at FIFE 2014 we invite participants to visualize the urban space from a new contemporary perspective. What is your visual reflection on urban space? What implications has the urban space in creating an experimental film? What visual value has the urban space – unlimited to its structure? We invite participants to find a personal visual answer which is completely anchored in the contemporary practice. "