Bulgaria | Call for young fashion designers from Europe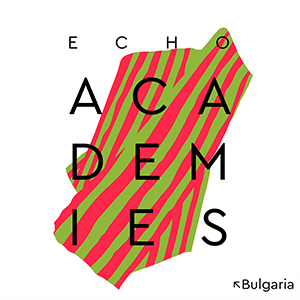 ECHO Academies Project is calling for proposals from young fashion designers who are residents in the EU and the Western Balkans to be part of a hybrid academy, 5 – 26 October 2023, held online and in Smolyan town, Bulgaria.
The Academy in Bulgaria is looking for 10 individuals who will develop artworks and create proposals for their development as pilot projects. Participants of the Academy will be inspired by the reuse and reinterpretation of the beatiness of Bulgarian folklore costumes of Rhodopes region.
Artworks will be visual elements such as sketches of design collections of clothes, shoes, jewellery and/or accessories. The artworks will be presented in an exhibition in the town of Smolyan, and in an online art-shop.
The Academy will be held between 5–26 October 2023 in a hybrid form:
5–18 October online
20–26 October in Smolyan town, Bulgaria
At the end of Academy, there will be an Award Ceremony, where a judging committee will decide upon 3 winners that will be working on their pilot projects afterwards at their home country in collaboration with Open Space foundation and a local micro-organisation.
The project implementation phase ends in 2024 Autumn with an Open Event in the place of residency of the winners.
Eligibility
Legal residents in the countries within the Creative Europe framework and non-EU countries of the Western Balkans
Those with skills in fashion design
Young and emerging creatives between 18 and 35
Good English language communication skills
What is provided
The accommodation and travel expenses, and the per diem costs of the selected creatives are supported during their stay in Smolyan town.
The 3 winning projects will receive:
An award (1,000 EUR, 2,000 EUR or 3000 EUR)
Project implementation costs (1,000 EUR for the creative individual and 1,000 EUR for each local micro-organisation).
ECHO Academies Project application guidelines
Deadline: 8 September 2023
ECHO Academies Project is a Creative Europe project coordinated by Inter Alia and coordinated for Bulgaria by Open Space foundation.